Your vote counts. Before casting your ballot, take a look at these 7 tips for election security.
---
With the U.S. midterm elections right around the corner on November 6, you may find yourself asking the question, "What can I do to help make my voting experience go smoothly?"
The ability to cast your vote for the candidate you think best represents your beliefs is the cornerstone of any democracy. Casting your vote is also seen as your civic duty. But casting your ballot may not be as simple and straightforward as it used to be.
Challenges around the voting process today are different than those faced a few years ago. From the hanging paper chads in the 2000 Presidential election to alleged cyberattacks and disinformation campaigns during the 2016 elections, there are now a lot of concerns around election security.
As with any device, there is the possibility that someone might try to gain unauthorized access to voting machines with the intent to steal or manipulate data. Well-resourced cybercriminals have attempted to influence U.S. elections and have even waged information warfare through social media.
With all the conflicting information that is available in the media, it is smart to understand a few practical guidelines around election security. We, at Norton Lifelock, are committed to helping protect your identity. Here are a few steps you can take to help make sure your voting experience goes smoothly.
7 security tips for the midterm elections
Here are a few security tips to follow before casting your ballot:
As a voter or a poll worker, be extra cautious during election time before opening emails, social media messages, links, or files from unknown sources. Sometimes phishing messages come from what appears to be a legitimate source. If something looks suspicious, don't open the message or click on the link. Before opening the file or clicking on the link, call the sender and confirm they sent a message. 
Make sure the websites you visit to register to vote or to look up polling places are legitimate. Look for "https" in your browser bar, because the "S" means the site is secured. Also look for the padlock or green text in the browser bar, which indicate the site is encrypted.
Make sure the spelling of the website's URL is correct, as some cybercriminals spoof popular websites in an attempt to lure visitors to fake or malware-laden websites, potentially capturing your personal information or log-in details. 
Do not give away your personal information to anyone. Make sure the person asking for your information is a legitimate poll worker. For example, in California a poll worker may only ask you to provide identification if the voter list clearly states that requirement. Check your state laws on this subject for more information. 
When mailing your ballot, take it directly to the post office or drop it in a secured mailbox.
If you see something suspicious while in the polling place, immediately notify a poll worker or someone in authority. Voters should not have laptops or thumb drives when voting. 
Think before you post on social media. Make sure your information — or the post you're sharing — is from a vetted source and not "fake news." A smart way to verify if the news is real or fake is to check to see if the news is from a reliable news agency. Check the URL for accurate domain name spellings and decide if the website appears to be a credible source. If possible, cross-check with other well-known media sources to see if the information is real. 
Always use a comprehensive security suite on all your devices. It is smart to understand the importance of safeguarding your devices, data, and identity not just during elections but at all times.
Voter resources and tips
Here are some additional election security tips and resources that may be useful to you as voter:
Register to vote. Visit the U.S. Election Assistance Commission for resources on how to register and vote in your state. The website has other useful resources for voters and poll workers. 
Identify your correct polling place. Visit the U.S. Election Assistance Commission to look up your polling place.
Be alert. Protect your personal information. Do not disclose too much information. Voting should be treated like any other personal transaction, just like you would exercise caution at a gas station or ATM. 
Make sure your ballot is accurate. Your touch screen or scan card ballot should look exactly like the one in your voters' guide. Report any irregularities immediately to a worker at your polling place or to your state's election office. For more information, visit the U.S. Election Assistance Commission. 
Confirm your vote. Return all voting materials to the poll worker. When you scan your ballot, make sure the number counter advances. Here are some step-by-step voting guides that will help you understand the whole voting process.
Cybercriminals could be hard at work trying to influence the outcome of upcoming and future elections. It is important to understand that you can help to protect your vote, and help to preserve the foundations of democracy, by following these tips. Additionally, practicing cyber safety can help protect your personal information as you get ready to cast your ballot.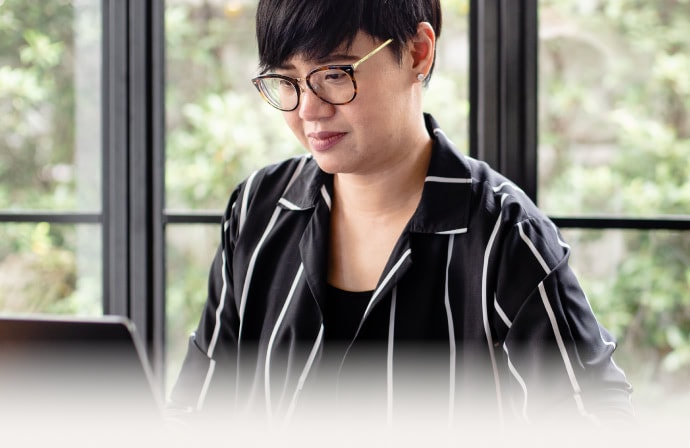 Cyber threats have evolved, and so have we.

Norton 360™ with LifeLock™, all-in-one, comprehensive protection against viruses, malware, identity theft, online tracking and much, much more.

Try Norton 360 with Lifelock.
Editorial note: Our articles provide educational information for you. Our offerings may not cover or protect against every type of crime, fraud, or threat we write about. Our goal is to increase awareness about Cyber Safety. Please review complete Terms during enrollment or setup. Remember that no one can prevent all identity theft or cybercrime, and that LifeLock does not monitor all transactions at all businesses. The Norton and LifeLock brands are part of Gen Digital Inc. 
---