Fraudsters are using coronavirus aid programs to commit ID theft and steal funds. Learn how to help protect yourself against COVID-19-related fraud.
---
You might go to file for benefits to help you through the coronavirus pandemic and find that a fraudster got there first. Or, you might discover you've been the victim of relief fraud when you file your taxes.

The massive ongoing federal government effort to get COVID-19 pandemic relief to American families has attracted criminals and sparked a spate of identity theft and other fraud.
One in 10 U.S. adults has fallen victim to identity theft since the start of the pandemic in early 2020, according to a TransUnion fraud survey on government account fraud in the age of COVID-19.
The upside is that you can learn ahead of time how these coronavirus scammers operate and what to do if you become a victim.
How scammers are cashing in on coronavirus help
Here's a quick look at what coronavirus fraudsters are doing and what you need to know to help protect yourself and your family during the pandemic.
The majority of coronavirus fraud that has been reported falls into two main categories — one tied to unemployment benefits, the other to stimulus-check theft.
1. Coronavirus unemployment benefits fraud — how it works
The large number of Americans filing for unemployment and the increased benefits available due to COVID-19 have drawn fraudsters looking to cash in on government money.
Typically, these criminals obtain your personal information and use it to file a fraudulent unemployment claim. They then begin collecting benefits, while you may have no idea what's going on.
Unless you go to file for unemployment yourself, you might not find out there's a problem until you file your 2020 taxes and get a notice from the IRS that you failed to declare unemployment benefits as income.
About 7% of Americans have experienced unemployment benefits fraud during the pandemic, according to the TransUnion poll.
2. Coronavirus stimulus check theft — how it works
A small percentage of Americans — 6 percent — have reported that their stimulus checks have been stolen, according to the TransUnion poll.
In some cases, criminals may steal a physical check or use a victim's Social Security number and other personal information to get stimulus money diverted into an account they control.
Americans who might be counting on that money to buy groceries, diapers or other necessities are then left to unscramble the mess and try to retrieve their funds.
Coronavirus ID fraud and Social Security
If you're retired and receiving a Social Security check, coronavirus fraud may cause extra headaches for you.
That's because a scammer could use your Social Security Number to get benefits, which could increase your income in the eyes of the U.S. government. The Social Security Administration explains how extra income can reduce the Social Security benefits you collect.
If a criminal has used your Social Security number to collect benefits that count as income, you may have to jump through hoops to prove the identity theft and regain the benefits that are rightfully yours. This could put you in a money crunch while you get the issue sorted out and restore your rightful benefits.
What to do if COVID-19 relief fraud happens to you
Here are five steps to take if you become the victim of COVID-19 relief fraud.
Step 1: Report the problem
It's important to let the proper authorities know what happened as quickly as you can. This will help to increase the chances of catching the crook and also set a path for you to regain your benefits and your identity.
If you're a victim of unemployment fraud, the U.S. Federal Trade Commission recommends you report the crime to: your former employer, your state unemployment benefits office (find your state office here through the Department of Labor) and the FTC via IdentityTheft.gov. These agencies will help you navigate the resolution process.
If your stimulus payment is missing and you suspect it was stolen, contact the IRS to request a payment trace. If the IRS finds your stimulus check was cashed, you can file a claim packet to request the payment be re-issued to you.
Step 2. Get extra help resolving the issue
You don't have to try to figure out the problem on your own. There is help available.
If your identity has been compromised or you've fallen victim to COVID-19 benefits fraud, you can contact the nonprofit Identity Theft Resource Center (ITRC). The nonprofit offers help and resources to consumers to resolve ID theft and fraud-related problems.
Step 3. Organize your records
If you are a victim of identity-theft fraud, it's crucial to keep track of exactly what happened, who you contacted to try to resolve the issue, and what actions you took.
Consider starting a log or other record of your efforts and make sure to include the date and time you took each action as well as the name, title, and phone number or email address of anyone you contacted.
It's a good idea to file a police report to keep in your records.
Step 4. Lock down your credit
You might wish to temporarily freeze your credit, the ITRC recommends. Freezing your credit prevents lenders from looking at your credit reports until you "unfreeze" your credit.
This makes it a lot tougher for a criminal to use your identity to open a new account. The FTC offers a guide to freezing your credit. Bottom line: You'll need to contact the three major credit bureaus, Equifax, Experian and TransUnion to freeze your credit.
Step 5. Keep an eye on your accounts
Also check your bank, credit card and other accounts once a day or at least a few times a week. Look for any unusual activity and immediately report any fraud you spot to your bank or other institution.
Check your credit for free at Annual Credit Report.com to look for any accounts you don't recognize.
What if I become a victim of COVID-19 fraud?
What happens if you do become a victim of coronavirus fraud? This type of criminal activity can take some time and effort to resolve. You might be asked to take steps to show that you did not receive benefits that were claimed.
But if you take these steps, work with the right government agency, and get help if needed, you may be able to resolve the issue and reclaim any benefits owed to you.
In the meantime, don't worry but do stay aware. Your new knowledge will help you be proactive about fighting back against fraudsters preying on a national crisis.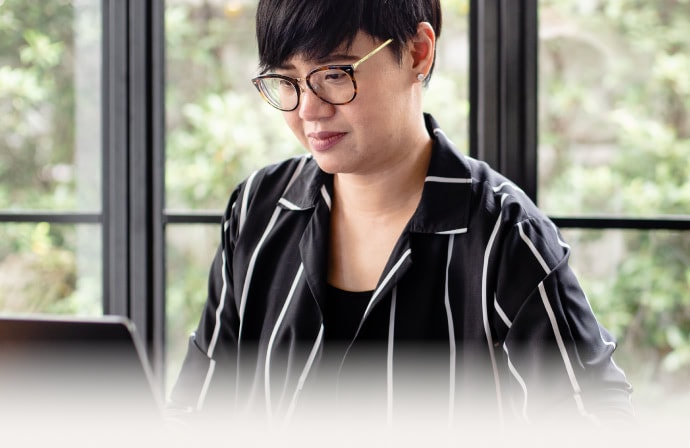 Cyber threats have evolved, and so have we.

Norton 360™ with LifeLock™, all-in-one, comprehensive protection against viruses, malware, identity theft, online tracking and much, much more.

Try Norton 360 with Lifelock.
Editorial note: Our articles provide educational information for you. Our offerings may not cover or protect against every type of crime, fraud, or threat we write about. Our goal is to increase awareness about Cyber Safety. Please review complete Terms during enrollment or setup. Remember that no one can prevent all identity theft or cybercrime, and that LifeLock does not monitor all transactions at all businesses. The Norton and LifeLock brands are part of Gen Digital Inc. 
---