COVID-19 vaccines bring hope, but scammers are looking to cash in. Here's what you need to know.
---
As public health officials, scientists and shippers work around the clock to get the new coronavirus vaccine into arms, scammers are also working 24/7 to figure out how to profit from this medical breakthrough.

The U.S. government is warning the public to watch out for scams after the Food and Drug Administration recently gave emergency use authorization for the COVID-19 vaccine developed by pharmaceutical giant Pfizer and biotech company BioNTech.
That's because scammers follow the news and often use current events such as pandemics and natural disasters to lure victims. The new vaccine's supply-and-demand issues provide a hook.
The U.S. Federal Trade Commission warns of tactics scammers might use to con consumers who are eager to get the vaccine. Here are some potential ways scammers may try to use the COVID-19 vaccine rollout to try to steal your money or identity.
Scam No. 1 – The "Vaccine List" Scam
Did you get a call, email, or text message asking if you want to add your name to a waiting list for the new coronavirus vaccine for a fee? It's a scam. You will never have to pay to get on a COVID vaccine waitlist.
While there is no master waiting list for the vaccine, some public health organizations are allowing residents to pre-register for the vaccine. For example, the Chicago Department of Public Health offers a COVID app that allows residents to register so the CDPH will have their information on file when the vaccine becomes widely available.
Tip for avoiding Scam No. 1: Never pay anyone to get on a waiting list for the vaccine. Only register with a legitimate public health organization and contact the entity directly rather than by responding to a message.
Scam No. 2 – The "Jump the Line" Scam
All Americans will have to wait their turn to get the COVID-19 vaccine. Want to know where you stand? The New York Times offers an interactive tool that can help you find your place in the COVID-19 vaccine line.
Anyone who offers you a golden ticket to move to the front of the line is a scammer. All legitimate health organizations will follow CDC guidance on who should get the vaccine first. To start, that means healthcare workers and nursing home staff and residents.
Tip for avoiding Scam No. 2: Follow legitimate news sources and stay in touch with your local health officials to find out when you can expect to get the vaccine. And be aware that scammers might use caller ID spoofing to make it look like they're calling from a legitimate health organization.
Scam No. 3 – The Info Collection Scam
Be on the lookout for emails, texts or other messages claiming to be from a health care organization or insurance company seeking your personal information to make an appointment for the COVID-19 vaccine.
Scammers might use this ploy to try to get your name, address, Social Security number and other data they can use for ID theft and other types of fraud. This scam also could open you up to medical identity theft, a problem across the country that can leave people with huge medical bills and a big mess to sort out.
Tip for avoiding Scam No. 3: Be wary of anyone who contacts you to request your personal information. If you get an email or text message that seems to come from your health insurer or another reputable organization, look up their information and contact them directly rather than responding to the message.
Scam No. 4 – The Vaccine Copay Scam
A scammer might ask for money for a copay or other out-of-pocket expense for the coronavirus vaccine. Watch out: No one should contact you to ask for a payment related to the vaccine.
And you might not need to pay anything out of pocket when you do get vaccinated at a doctor's office, pharmacy, or other health facility. The federal government is working to make the vaccine free to all Americans, according to the Centers for Medicare and Medicaid Services.
Tip for avoiding Scam No. 4: Find out in advance if you'll have to pay an out-of-pocket cost when you get vaccinated, and only pay at the point of service or when you get a bill afterward. Vaccines purchased with U.S. taxpayer dollars will be free, but patients may have to pay an administration fee, according to the CDC.
Scam No. 5 – The Alternative Cure Scam
While Americans anxiously await a vaccine, scammers hope they'll fall for false promises of coronavirus preventive easures and so-called miracle cures. The U.S. Food & Drug Administration has sent COVID product warning letters to many companies peddling scam treatments.
Products targeted by the FDA include a "virus bioshield" and a "viral defense tincture." One product promised to "fight off and kill nasty pathogens … such as coronavirus" and was marketed as "ideal for health care professionals working with COVID-19 patients."
Tip for avoiding Scam No. 5: Vet all your sources of information about the coronavirus, and don't trust anyone claiming to have a cure or surefire preventative for COVID-19. Until you can get vaccinated, stick to the basics: distancing, masks, hand-washing, and avoiding gatherings.
Did you fall victim to a COVID vaccine scammer? You can contact the FTC to report the fraud.
When can I get the coronavirus vaccine?
Here's what to expect with the coronavirus vaccine rollout.
The U.S. Centers for Disease Control and Prevention has made recommendations that these Americans should get the vaccine first: healthcare workers and long-term care facility residents and staff.
Others who are likely to get priority as more doses become available include workers in essential and critical industries, adults with underlying conditions that put them at greater risk for COVID-19, and older adults.
Health experts estimate that the vaccine may not be widely available to the healthy general population until around June of 2021 or later. In the meantime, stay safe and watch out for scammers.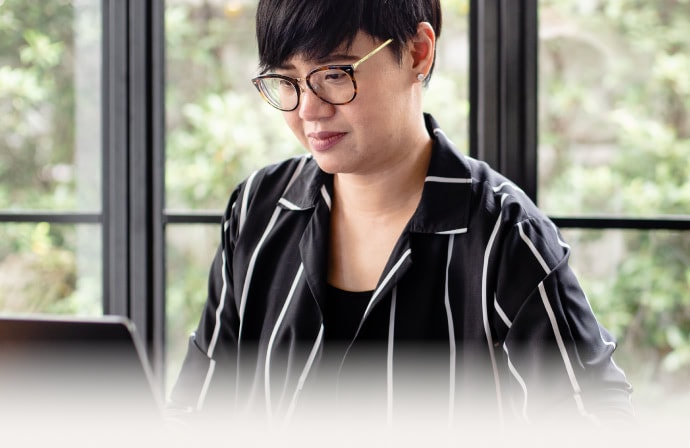 Cyber threats have evolved, and so have we.

Norton 360™ with LifeLock™, all-in-one, comprehensive protection against viruses, malware, identity theft, online tracking and much, much more.

Try Norton 360 with Lifelock.
Editorial note: Our articles provide educational information for you. Our offerings may not cover or protect against every type of crime, fraud, or threat we write about. Our goal is to increase awareness about Cyber Safety. Please review complete Terms during enrollment or setup. Remember that no one can prevent all identity theft or cybercrime, and that LifeLock does not monitor all transactions at all businesses. The Norton and LifeLock brands are part of Gen Digital Inc. 
---