Cyber Safety Sunday, Norton's new shopping holiday, arrives just in time to help protect you during the most-festive time of the year.
---
Black Friday. Small Business Saturday. Cyber Monday. Cyber Safety Sunday.
Wait, what?
You heard us right: There's a new shopping holiday in town—and it's all about keeping you safer online this holiday season. Because while you're daydreaming about discounts and deals, cybercriminals are licking their chops for a prime opportunity to exploit your holiday cheer. In fact, according to Norton's annual holiday survey, online shopping scams made up 40% of all holiday scams last year, with half of all holiday shoppers targeted by scammers falling victim to intended scams.
So in honor of the inaugural Cyber Safety Sunday (which falls on the Sunday after Thanksgiving—or November 26 this year) here are the top four holiday scams of 2023. It's crucial to learn what they look like, how they work, how they target their victims, and what we can learn from their tactics. This way, the only trick you fall for this shopping season is buying yet another set of novelty salt and pepper shakers. (Hey, they were super cute and 35% off, so we don't blame you.)  
1. Delivery scams
Picture it: You just found the perfect gift for the friend who is impossible to shop for. It's on sale. You add it to your cart, check out, and then run to the window to watch and wait for the delivery, just like they do in cartoons. Scammers are counting on millions across the country to be doing this same thing this time of year. And to capitalize on it, they will send a barrage of emails and text messages pretending to be the postal service or a popular delivery company. They could request a small fee for processing or inform you of a "problem" with your order. These messages will often include a link for you to resolve the issue. Don't take the bait.    
We know you don't want anything to go wrong with your package, but if you're ever contacted about a delivery problem, don't click any links or call any number provided. If they ask for data or information that you know that you've already provided before, that's a red flag. To see if it's legit, look up the company information on your own and contact them directly.
2. Fake e-shops
These rogue websites disguise their "storefronts" as legitimate online stores. Let's say that this year, you want to support a small business. You're in the middle of a break from work (scrolling social media) and see an advertisement for a great deal at a local boutique you haven't heard of before. But it looks intriguing and, most importantly, harmless. These websites mimic the appearance and functionality of retailers to deceive you into buying from them, giving up your credit card number and personal information. 

Before you buy, double-check the reviews and popularity of the shop online to see what others are saying. You can also check for an SSL certificate, which might look like a badge or a lock symbol and tells you that the site is set up for secure payments. While it may be safer to steer clear of unknown websites and stick to verified shops, you can look for the warning signs to avoid getting scammed. Even look for the shop in a search engine to see what pops up.  
3. Gift card scams
What a coincidence, another advertisement! This one must be the real deal, right?
Nope. It's most likely a virtual wolf in sheep's clothing. And we're not referring to that stylish 100% cotton sweater that's on sale. Cybercriminals love to send coupon and gift card offers your way. The goal is to catch your eye and entice you to click the link with the promise of a large sum of money for filling out a questionnaire. But what seems like an easy way to score some free money may come back to bite you. 
These scams exploit the allure of getting more for less during the holiday season. Pair that with a message claiming to be a limited-time offer urging you to act now, and it becomes all the more appealing. When you spot a deal in your inbox or feed that seems out of the blue, it's likely a phisher casting a wide net in hopes of reeling you in. Some retailers do offer these deals, but you should always double-check by visiting their official site.

4. Fake charity scams
While it's time to shop, it's also the season of giving. Just don't let scammers sing and dance all the way to the bank while playing a ballad with your heartstrings. Fake charity scams prey on your generosity. Scammers might pretend to be representatives of a legitimate charity, or even make up their own fake organization names. They're not doing this out of the kindness of their heart but to line their pockets instead.  
Before you donate, do the research. Always verify that the organization you're supporting is legitimate by checking the lists run by watchdog groups such as CharityWatch, CharityNavigator, and the Wise Giving Alliance run by the Better Business Bureau. Never give money to a charity just because they sent you an email. Instead, contact a charity you're passionate about directly to learn more about its needs and where it is sending donations.
You've been scammed? Here's what to do next
While educating yourself on Cyber Safety Sunday can help keep you one step ahead of cybercriminals this holiday season, scams can still happen. Recovering from a scam can wipe away holiday cheer, so taking proper action once you learn you've been a victim can reduce the impact and loss from scams.
Immediately report the fraud to your bank or credit card company and ask them to stop all direct withdrawals. They will typically walk you through the next steps to remove the fraudulent charges and to open new credit and debit cards.
Report loss of personal identifiable information (PII) to IdentityTheft.gov. PII includes your full name, Social Security number, driver's license number, bank account number, passport number, phone number, email address, or anything else that can be used to identify you. PII can be used for identity theft, so it's important to report it right away. (You might also want to take additional steps, like signing up for Norton 360 with LifeLock, which includes dark web monitoring and LifeLock identity theft protection.)
Freeze your current credits cards and debit cards. You can do this through most banks' mobile apps or over the phone.
Update all passwords on your devices including your phone, laptop, computers, and tablets in addition to any accounts you have with big retailers.
Set up fraud alerts to stop scammers from opening new accounts in your name and continue to monitor your bank statements for fraudulent activity.
Even when the holiday season has come to pass, you should always take steps to protect yourself from online scams. Antivirus software like Norton 360 Deluxe helps protect against phishing attacks, while Norton Genie is an industry leading AI-powered scam detection tool that scans texts, emails, social media messages, and more so you can know in seconds whether it could be a hoax. Happy shopping, and happy holidays!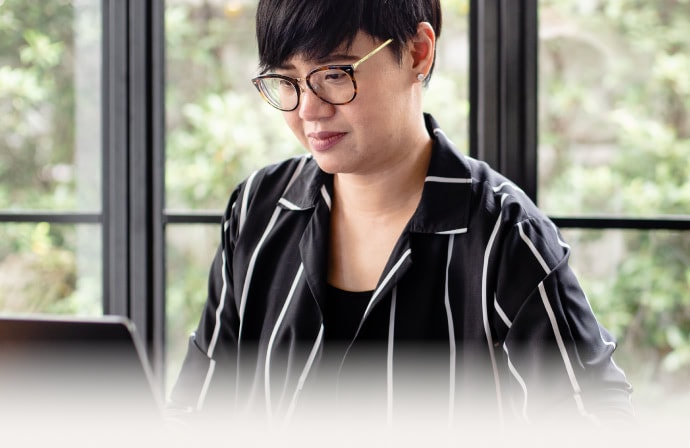 Try Norton 360 with LifeLock Select FREE 30-Day Trial*

30 days of FREE* comprehensive antivirus, device security, online privacy, and identity theft protection with LifeLock.
Join today. Cancel anytime.
*Terms Apply
Editorial note: Our articles provide educational information for you. Our offerings may not cover or protect against every type of crime, fraud, or threat we write about. Our goal is to increase awareness about Cyber Safety. Please review complete Terms during enrollment or setup. Remember that no one can prevent all identity theft or cybercrime, and that LifeLock does not monitor all transactions at all businesses. The Norton and LifeLock brands are part of Gen Digital Inc. 
---