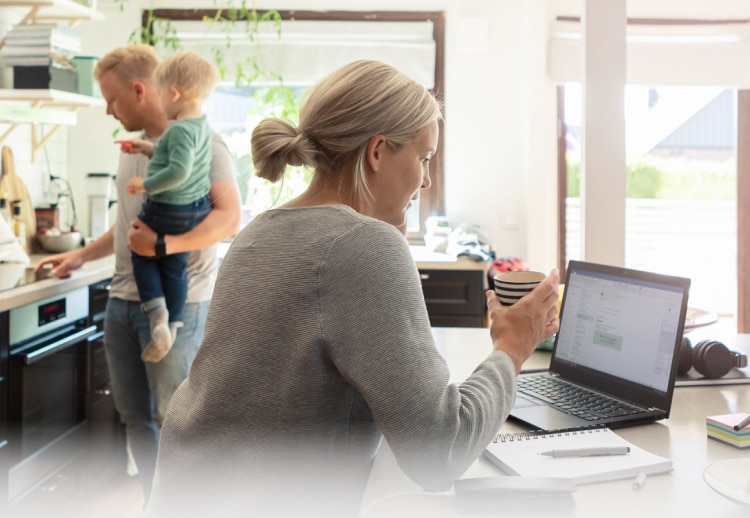 Identity Lock
Identity Lock gives you a proactive way to help protect against unauthorized account openings by locking your credit file.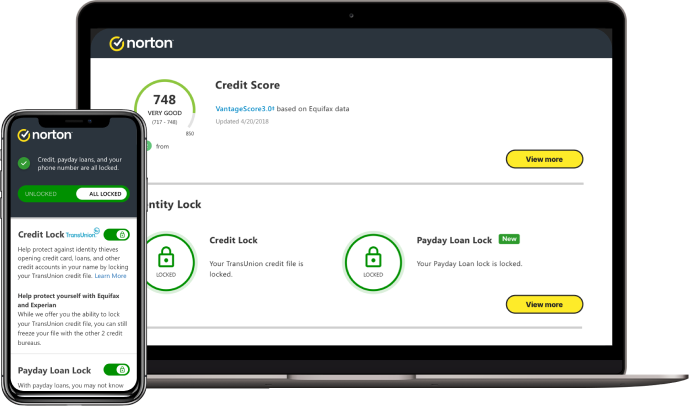 How does Identity Lock work?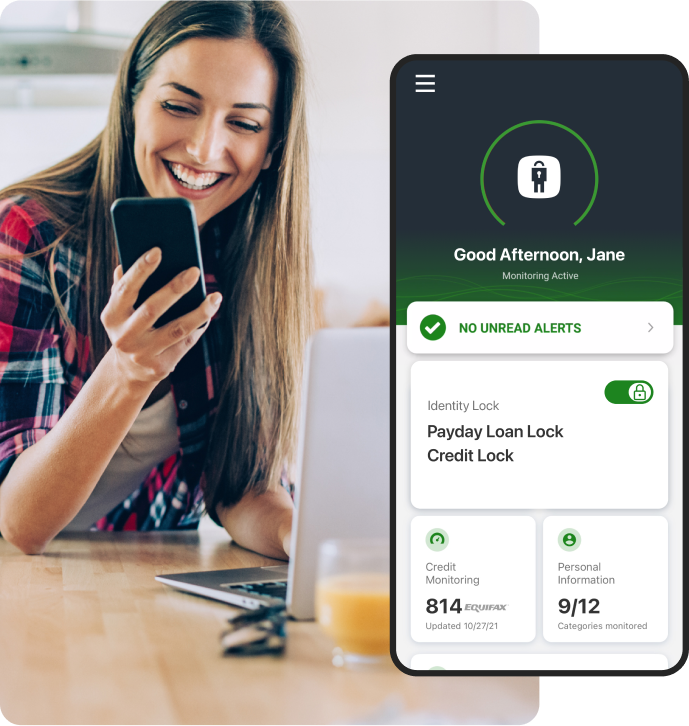 Credit Lock
Could an identity thief use your credit to open an account? 
Have you ever opened an account or new loan and been surprised how easy it was for your credit to be checked and approved? 
If they can get your personal information, identity thieves could use your credit to open an account. Your personal information could be accessible through data breaches, information shared on social media, or for sale on the dark web. 

Identity Lock gives you a way to be proactive against these types of threats. With just one click, you can lock your TransUnion credit file, and unlock it again when you want to use it.

Lock vs. freeze
What's the difference? Credit locks and credit freezes are two ways to help protect against accounts being opened fraudulently in your name.
Credit locks make it easy to lock and unlock your credit file with a single click. Unlock when you want to apply for a loan or open a new account, and lock it again when you're done.
Credit freezes require you to contact the credit bureau directly to freeze your credit file. The credit bureau would provide a PIN that you would use to unfreeze your credit file when needed.
Identity Lock is available in
3 If your plan includes credit reports, scores, and/or credit monitoring features ("Credit Features"), two requirements must be met to receive said features: (i) your identity must be successfully verified with Equifax; and (ii) Equifax must be able to locate your credit file and it must contain sufficient credit history information. IF EITHER OF THE FOREGOING REQUIREMENTS ARE NOT MET YOU WILL NOT RECEIVE CREDIT FEATURES FROM ANY BUREAU. If your plan also includes Credit Features from Experian and/or TransUnion, the above verification process must also be successfully completed with Experian and/or TransUnion, as applicable. If verification is successfully completed with Equifax, but not with Experian and/or TransUnion, as applicable, you will not receive Credit Features from such bureau(s) until the verification process is successfully completed and until then you will only receive Credit Features from Equifax. Any credit monitoring from Experian and TransUnion will take several days to begin after your successful plan enrollment.
12 Identity Lock cannot prevent all account takeovers or all unauthorized account openings. Locking or Unlocking your credit file does not affect your credit score and does not stop all companies and agencies from pulling your credit file.

Copyright © 2023 NortonLifeLock Inc. All rights reserved. NortonLifeLock, the NortonLifeLock Logo, the Checkmark Logo, Norton, LifeLock, and the LockMan Logo are trademarks or registered trademarks of NortonLifeLock Inc. or its affiliates in the United States and other countries. Firefox is a trademark of Mozilla Foundation. Android, Google Chrome, Google Play and the Google Play logo are trademarks of Google, LLC. Mac, iPhone, iPad, Apple and the Apple logo are trademarks of Apple Inc., registered in the U.S. and other countries. App Store is a service mark of Apple Inc. Alexa and all related logos are trademarks of Amazon.com, Inc. or its affiliates. Microsoft and the Window logo are trademarks of Microsoft Corporation in the U.S. and other countries. The Android robot is reproduced or modified from work created and shared by Google and used according to terms described in the Creative Commons 3.0 Attribution License. Other names may be trademarks of their respective owners.