Donating your old smartphone, laptop, or tablet is a way to help a person or organization in need. Learn how to do it safely.
---
If you've gotten a new smartphone or other tech gadget, you might have a question: What to do with your old device?

Here's one possible answer: Donate it.
Donating your old smartphone, laptop, or tablet is a way to help a person or organization in need. Plus, it might make you feel good. We've highlighted a few organizations you might consider.*
It's also a good idea to make sure you donate your old device safely. That means protecting your personal information by saving your data and removing it from your device.
Here's what to do to get ready to donate your device.
What should I do before donating my device?
You probably keep a lot of personal data on your various devices. When it's time to donate, don't forget to electronically 'wipe' those devices to remove that private data.
Identity thieves could use the sensitive data stored on your device for assorted frauds. Don't make it easy for them. Before you give away that old device, consider taking these steps to help to ensure you aren't also giving away any personal information.
Back it up. Be sure to back up your documents, photos, and other important information. Or transfer this data to your new device. This way you won't lose it. To back up your data, you can make a copy in a physical location, such as on an external hard drive or thumb drive. Or you can make a copy that is stored in the "cloud," or online, in a secure location.
Erase it. Once you've backed up the data you want to save, make sure you've deleted everything on your old device. This includes your download folder, photos, and the search history on your internet browser. You should clear your browsing history, cookies and site data, and cached files and images. It's a good idea not to leave anything behind that might give someone access to your personal information.
Don't forget about your apps. Delete all of your apps. This includes deleting app cache and data.
Wipe your hard drive. Deleting things like files from your device doesn't mean they've been completely erased. Remember to completely wipe your hard drive as well.
Do a factory reset. Follow the device manufacturer's instructions and do a factory reset, which should eliminate anything left on your device.
5 nonprofits where you can donate old devices
You've erased all of your information from your old device. Now it's time to decide what to do with it.
Donating your old devices to people and charities that need them is a smart idea. You might have a favorite charity in mind. There are plenty of possibilities. The following nonprofit organizations* might be good places to start.
Cell Phones for Soldiers
This national nonprofit organization provides cost-free communication services and emergency funding to veterans and those who are on active duty in the military.
Goodwill
You can donate your old computers and other electronic devices to Goodwill. Goodwill isn't picky. It usually will take devices in any model, age, or condition.
Medic Mobile
This public charity recycles cell phones and tablets in support of its mission to fund healthcare programs in 26 countries. Health workers use the recycled phones to help them perform tasks like tracking outbreaks, communicating emergencies, and monitoring medicine stock. If you're still worried about any personal data being on your old device, Medic Mobile also promises to erase all device data safely and securely.
National Coalition Against Domestic Violence (NCADV)
NCADV is dedicated to helping victims and survivors of domestic violence. It partners with Cellular Recycler to refurbish and sell old electronics like cell phones and laptops. NCADV receives a portion of funds from those sales to support its mission.
Second Wave Recycling
This group hosts a recycling program for cell phones, tablets, and other devices. The proceeds benefit charities like St. Jude Children's Research Hospital and the Wounded Warrior Project.
These five nonprofits represent organizations that are pursuing a variety of missions. But don't stop there. Think about the charitable agencies that are closest to your heart. There are so many out there. Find the right one where you can make a contribution that's meaningful for you.
* The inclusion of organizations, websites, or links does not imply endorsement or support of any organization, material, product, and/or provider listed herein.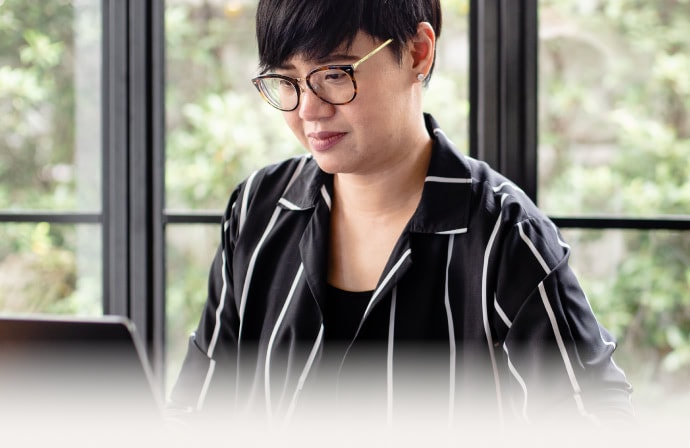 Cyber threats have evolved, and so have we.

Norton 360™ with LifeLock™, all-in-one, comprehensive protection against viruses, malware, identity theft, online tracking and much, much more.

Try Norton 360 with Lifelock.
Editorial note: Our articles provide educational information for you. Our offerings may not cover or protect against every type of crime, fraud, or threat we write about. Our goal is to increase awareness about Cyber Safety. Please review complete Terms during enrollment or setup. Remember that no one can prevent all identity theft or cybercrime, and that LifeLock does not monitor all transactions at all businesses. The Norton and LifeLock brands are part of Gen Digital Inc. 
---