Identity theft is the most common complaint lodged with the Federal Trade Commission,...
---
Identity theft is the most common complaint lodged with the Federal Trade Commission, to the tune of 11.7 million a year. That means roughly one-in-five Americans over the age of 16 have become victims of identity theft. 14 percent of those victims experienced a monetary loss of $1 or more. Half of all victims resolved the issue within a day, but nearly one-third (29 percent) had to spend a month or more getting their life back on track. While identity theft gets a lot of the press, there are other forms of fraud out there, both on the Internet and off. The good news is that there are a myriad of products out there designed to help keep yourself, your family and your information safe.
Credit Monitoring Products
Credit monitoring is a bit like homeowner's insurance. You hope you never need it, but in the world we live in, it's absolutely necessary. The great thing about credit monitoring services is that they make it so you never have to worry about identity theft ever again. It's not that they necessarily reduce your chances of becoming a victim (more on that later). However, if you do become a victim, creditor monitoring will let you know right way.
Basically, what happens with credit monitoring is that you get an alert any time a new data point appears on your credit report. That might be a new credit card that you got, but it might just be someone else getting a mortgage in your name. The new data point might also just be a simple mistake, the kind that happens from time to time and negatively impacts your credit. The point is that when you have credit monitoring, you get alerted right away, rather than finding out in four months when you pull your credit report.
Fraud Protection From Your Credit Card Issuer
Many credit card companies offer fraud protection to their credit card holders. That's great if it's free, but if they're trying to charge you for it, it's often not the best deal for a few reasons. First, any fraudulent purchases made on your credit card are the liability of the credit card issuer -- not you. So the part where your credit card company tries to sell you fraud protection as insurance against the consequences of fraud is just false advertising.
What's more, a credit card company's fraud protection plan usually only protects you against fraud on that card. They usually aren't giving you alerts about purchases made on other cards, nor entirely new accounts set up in your name. While a fraudulent purchase on your credit card might be the first sign of identity theft, it also might just mean that particular card is compromised. More often than not, identity thieves are stealing your information with an eye toward opening new lines of credit, rather than exploiting the lines of credit that you already have.
Internet Security as Fraud Protection
One of the most common ways that people become victims of identity theft or fraud is through computer viruses. So your Internet security suite can be the front lineof protection against identity theft and other forms of fraud. An Internet security suite doesn't just remove viruses after they've infected your computer. It prevents them from becoming installed in the first place. What's more, the best Internet security suites will include a component warning you against visiting potentially malicious websites that can steal your information without your consent.
The Microsoft Security Intelligence Report, in conjunction with Consumer Reports, found that a whopping eight million households have had some form of spyware in the last six months. About half of all Internet users had some kind of malware on their computer. While some hackers make viruses and other forms of malware for the fun of it, most are doing it to get your personal information, with an eye toward your financial details. No plan to protect yourself against fraud is complete without an Internet security suite.
Ultimately, no matter what way you look at it, fraud protection begins with you. Credit monitoring will help to alert you of any problems as they occur, while an Internet security suite will help you to protect yourself against attacks in the present. It's just two simple steps you can take that will go a long way toward protecting yourself against the fastest-rising crime in all the land.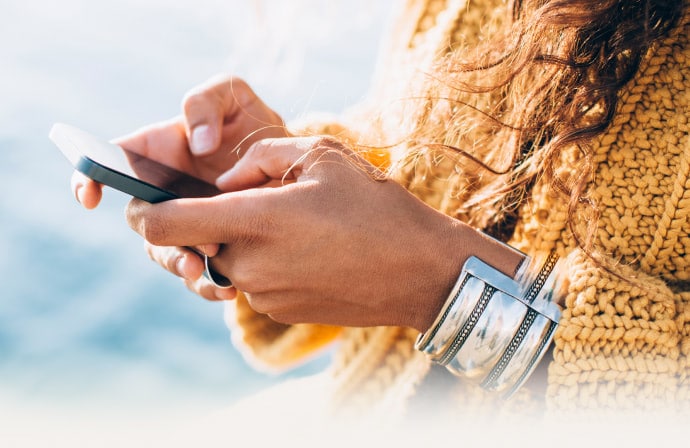 A security suite that helps protect your devices.
Free security software just doesn't have the resources to keep up with new threats as they emerge. That's why you need a multi-layered defense to security. Meet Norton Security Premium — protection for up to 10 of your devices.
Editorial note: Our articles provide educational information for you. Our offerings may not cover or protect against every type of crime, fraud, or threat we write about. Our goal is to increase awareness about Cyber Safety. Please review complete Terms during enrollment or setup. Remember that no one can prevent all identity theft or cybercrime, and that LifeLock does not monitor all transactions at all businesses. The Norton and LifeLock brands are part of Gen Digital Inc. 
---