Online dating is as normal to life as is online shopping. Believe it or not, online dating has been around for 20 years, and as a result, cybercriminals are finding big money in people looking for love.
---
In this guide, we will take you step-by-step through the entire online dating process. From finding the best dating site, protecting your digital privacy, all the way up to that first date, we've got you covered.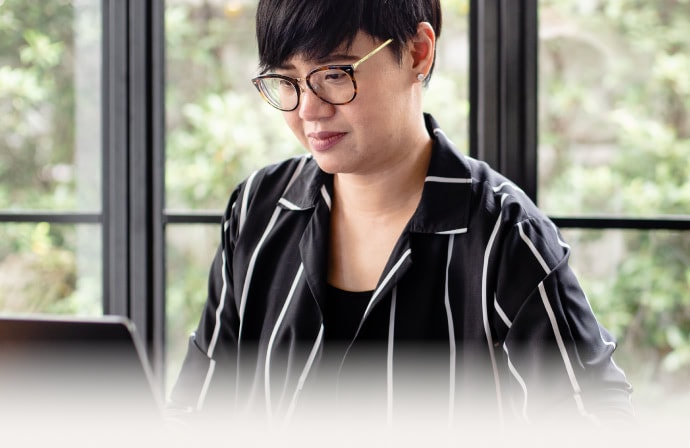 Try Norton 360 FREE 30-Day Trial* - Includes Norton Secure VPN

30 days of FREE* comprehensive antivirus, device security and online privacy with Norton Secure VPN.

Join today. Cancel anytime.
*Terms Apply
Step 1
Choosing the right site
The cyber-sea of love can be overwhelming to navigate. It is estimated that there are approximately 5,000 online dating sites worldwide.
The first thing you'll want to check is if the website is a reputable site. We suggest that you stick to well-known websites and do some research. Conduct Internet searches in order to find out how many members are subscribed, read reviews that may include both good and bad experiences from the site.
Visit the website itself and investigate before signing up. Read the privacy policy. Look for an "about us" section. Does the site provide the name of a real person, or at least a phone number to contact if you have questions?
Paid vs. free?
This really depends on what you are looking for. Paid sites tend to have members that are committed to actually meeting people in real life, because it is a financial investment. Membership to these sites isn't cheap, so if someone is paying, they are usually more serious about actually finding a relationship.
Free sites tend to have more members, which equals more choices, but it also means there's a higher chance of interacting with a scammer on a these sites.
The personal factor
Keep in mind; most of these sites will store more personal information about you than other websites do. When you fill out a profile on one of these sites, it can be extremely detailed. These sites will often ask you to list the city you live in, your date of birth, marital status, gender, and even more detailed information, such as if you own pets or have children. It may seem rather invasive, but it helps the site match you with people in your area and help you narrow down criteria in member searches.
Additionally, a lot of these sites will have what are called "personality quizzes" The purpose of these quizzes are to help match you with other like-minded individuals. However, those answers from those tests can be very personal and you want to be sure that your private information is being protected properly.
How to protect your privacy on online dating sites:
Check to see if the website deletes your data after you close your account. Some sites will allow you to either delete or disable your account. Since users sometimes return to online dating, the site may retain your information.
Check the privacy settings on your profile. Some dating sites make profiles public by default, which means that they can be indexed by search engines.
Look at the privacy policy. It should be clear about how it shares your personal information with other members. It should also be clear about who else gets to access your data, such as third parties.
Does it reveal your photo only to members or also for online advertising? If so, is there an option to opt-out?
Step 2
Creating Your Profile:
Of course, you want to create an enticing and attractive picture of yourself for others to see, but keep a tight grip on what personal information you put out there for everyone to see. For example, it's ok to say what you do for work, but not to say what company it is.
Create a username that you have not used on any other accounts. Make sure you do not use any aspect of your real name, or any other personally identifiable such as birthdates- even birth years. Your username can be searched, and anything tied to that username can come up easily.
Choosing Photos:
A picture really is worth a thousand words. The photos you post on your profile can actually contain a lot of information about you in the background if you're not careful. Last year, a user was goofing around in his sister's room, and took a photo of himself. Within 24 hours, members of that website managed to track down the sister's identity, social media accounts and more all based on what was in the background. A user can do a reverse image search and easily locate other websites where that photo is posted. In this case-  brand new selfies are a-ok!
Profile Do's and Don'ts:
Create a username that you have not used on any other online accounts that you are associated with. Your username can be searched, and anything tied to that username can display in Internet search results.
The same applies for the photos you post on your profile. A user can do a reverse image search and easily locate other websites where that photo is posted. In this case, you'll want to create unique photos that are posted on that site only. Which means it's ok to go selfie crazy!
Set up a free email account to use with your dating account that has a unique name. Make sure that the email account has no personal information about you in the address.
Step 3
Safe Communicating:
While it may not seem harmful to give out your phone number or personal email address- don't just yet. You may have been chatting online awhile with your new crush, however, they're still a stranger until you meet in real life. People can put on appearances online that aren't actually true to their real life. Use caution about giving away anything that can link you to your identity online. It's even ok to not give someone your last name until the date is set up.
Initially, keep communication to potential sweethearts limited to the dating site itself. A lot of these sites have moderators, and allow you to report anything that seems offensive and even threatening.
If you and your new friend decide to move the conversation to email, use the dedicated email account that you created for the online account to protect your anonymity.
When the time comes for a phone call, be cautious and set up a free Google Voice account, which will generate a separate phone number and forward it to your mobile. In the event that things fizzle out, the other person won't have your real phone number.
Make sure you don't catch a "catfish"
Catfishing is a different kind of scam in and of itself. Catfishing is when a user assumes the identity of someone else. This tactic is used by online predators to try to trick people into an online romantic relationship. Catfishers will always make up excuses as to why they can't meet you, talk on the phone or meet up on webcam. If the user's profile seems too good to be true, it probably is. Do a reverse online image search of their photos, and if they appear in other places, under other names, you may have caught yourself a catfish.
How to spot online dating scams:
Online dating, while extremely beneficial is not infallible to cybercriminals. In addition to personal safety from online predators such as stalkers and Catfishers, there are also a slew of online dating scams that are perpetuated through these sites.
An individual may contact you with a sob story, about being stranded in a foreign country, or a sudden family emergency. If they ask you for money, you should report them to the service you are using and then block them.
To help verify the identity of the person that you're talking to, ask for a recent photo. If they protest or makes excuses as to why they can't provide a photo, it is best to err on the side of caution.
If you've been chatting up a potential sweetheart for a while, and they continually put off meeting in real life, this could be a red flag.
Don't visit links sent to you by people you haven't talked to for very long. Scammers will pose as a member and try to get their target to click on links, usually leading to porn or webcam sites, and sometimes can even lead to malicious sites that download malware onto your computer.
If someone requests a webcam chat, be especially careful about your behavior. The criminal can record the webcam session and they can use it to blackmail you. If the conversation you're having starts to take an uncomfortable turn, it's okay to disconnect the chat.
Scammers create fake profiles that are run by programs called bots. Their objective is to get you to click on a link that will lead to either porn, malware or scam you out of credit card information. It's actually quite easy to spot a bot, as they have a set of predetermined "canned" responses. If you notice that the conversation you're having seems a bit off, or the person isn't answering your questions directly, chances are it's a bot.
Step 4
Meeting in real life
So, you've decided to meet up. While everything may seem to be going along swimmingly with your new crush, it's still important to continue to exercise caution.
Be sure that your first meeting is in a public place where there are other people around that may assist if things start to go south. Plus, your date still won't have your home address.
Use the buddy system. Tell a close friend about the date, where you are going, how long you expect to be there, who the person is, and their phone number. This way, you have backup waiting in the wings, whether it's to get out of an uncomfortable situation, or the date is just not going well, your friend can help bail you out.
Recently, some bars have a sign posted in the ladies room targeting online daters, stating to order a "special" drink if they're having a bad date. The bar staff will come and assist you if you end up in an uncomfortable or unsafe situation.
If you're not ready for one on one meeting, some sites organize dating events. These are relatively new, and a super safe way to meet new people in real life, as it is in a group. There are so many great and engaging activities; speed dating, pub quizzes and cookery classes are some of the few offerings.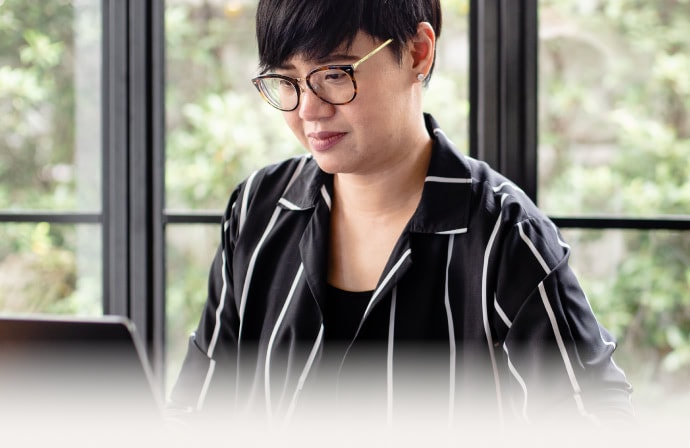 Try Norton 360 FREE 30-Day Trial* - Includes Norton Secure VPN

30 days of FREE* comprehensive antivirus, device security and online privacy with Norton Secure VPN.

Join today. Cancel anytime.
*Terms Apply
Editorial note: Our articles provide educational information for you. Our offerings may not cover or protect against every type of crime, fraud, or threat we write about. Our goal is to increase awareness about Cyber Safety. Please review complete Terms during enrollment or setup. Remember that no one can prevent all identity theft or cybercrime, and that LifeLock does not monitor all transactions at all businesses. The Norton and LifeLock brands are part of Gen Digital Inc. 
---