Booking travel reservations online is easy, but not always safe. Phony travel websites might be trying to scam you, so learn how to book online more securely by following these tips.
---
If you're ready to travel again this summer, you're far from alone. Travel research firm Destination Analysts in May reported that more than 72 percent of U.S. adults were making travel plans for the summer, with 32.6 percent of respondents saying they were hoping to travel in July and 31.6 percent in August.
But travelers aren't the only ones making plans. Scammers are busy, too, planning new tricks to take advantage of this summer's flock of vacationers.
If you're planning a trip this summer and you're booking flights, hotel reservations, or tickets online, be careful. Cybercriminals have devised several ways to trick you into giving them your credit card information or paying for tickets that are either fakes or never arrive.
Want to protect yourself while making online bookings? Read on for information on two of the most common booking scams and how to avoid them.
Fake airline booking sites
The Better Business Bureau is warning consumers of fake airline booking sites. These sites look legitimate. But the scammers behind them never plan to send you any airline tickets.
Instead, they create bogus sites offering discounts on airline tickets to a variety of destinations. But if you provide your credit card information and book flights through these sites, you'll get an unpleasant surprise: You'll be charged, but your tickets never arrive. If you call the airline to ask about these missing tickets? You'll find that there's no record that you ever bought them.
And not only have you been charged for these bogus tickets, you've also given scammers your credit card information. They can now use it to run up fraudulent charges on your credit card.
What to do if you've been scammed: If you've fallen for this scam, call your credit card provider. Tell customer service that you've been charged for fake tickets. If you call soon enough, your credit card provider will erase this charge.
You should also request that your provider cancel your credit card and issue you a new one. If your credit card number is in the hands of a scammer, you'll want to cancel your account before the criminal runs up fake charges in your name.
Make sure to check your credit card statement, too, for other fraudulent charges. Your provider will cancel all charges that you didn't make. Just don't wait too long to contest your charges. You'll need to call your credit card provider within 60 days if you want to dispute a charge, according to the Fair Credit Billing Act.
How to avoid this scam: The best way to avoid this scam? Only purchase airline tickets from trusted sources. This includes airlines, of course, but also popular sites such as Travelocity, Kayak, and Tripadvisor.
If you find a great deal for flights on a site you don't recognize? Do your research. Google the site to discover if other consumers have labeled it a scam. Research the company on BBB.org, the website of the Better Business Bureau.
Be careful of imposter websites. Many scammers create fake booking sites that boast URLs that are similar to those of well-known services. Instead of Kayak.com, you might come across Kayaks.com.
Look, too, for physical addresses. The Better Business Bureau recommends that you only book tickets from sites that have an actual physical address listed in their "Contact" sections and a working customer-service number.
Fraudulent hotel booking sites
Scammers don't just target airline passengers. They've created fake hotel booking sites, too, to trick consumers into surrendering their credit card information or paying for hotel reservations that don't exist.
The con is similar to the fake flight booking scam. Scammers create fake websites offering cheap hotel rooms. When consumers book rooms through the sites, they are sending their credit card information to con artists. Or they pay for hotel rooms that have been booked long ago.
The American Hotel & Lodging Association says that fraudulent websites and call centers close $3.9 billion in bad bookings every year. The association says that 55 million online hotel bookings are affected by fake websites and call centers that pose as legitimate hotel sites.
What to do if you're victimized by this scam: As with the fake flight scam, you should immediately call your credit card provider if you've given your account information to a scammer. You should cancel your card, get a new one and dispute all fake charges on your card. Your provider will more than likely agree to drop these charges, if you call within 60 days of the fraudulent purchase.
How to avoid this scam: Again, the key to avoiding this scam is to book directly with hotel chains themselves. You can also look for deals with legitimate third-party booking sites such as Priceline.com, Hotels.com, and Expedia.com. These are all well-known sites that offer legitimate hotel deals.
You can also look for clues that a hotel booking site is not legitimate. These are the same kind of clues that give away fraudulent flight booking sites: no physical address, no customer-service number, typos, and URLs that are slightly different from the ones attached to better-known hotel booking sites.
You can, again, turn to the Better Business Bureau and general online searches to help determine if a hotel booking site is a scam or a legitimate service. If you see several comments claiming that a site is bogus? Don't book a hotel room through it.
And when booking a hotel room online? Never use a debit card. If you do, scammers could gain direct access to your bank account. They can quickly drain your cash before you even realize there's been a crime.
Instead, use a credit card to make online hotel reservations. This way, if you discover that you've booked a fake room, you can call your credit card provider and dispute the transaction. You can also cancel your card and request a new one to make sure that thieves aren't able to run up fraudulent charges on your account.
Still ready to pack?
 If you do plan to travel this summer, be wary of any hotel rooms or flights that seem too cheap. If a deal looks too good to be true, it probably is.
Only book your hotel reservations or flights through legitimate sites. If you're not familiar with an online booking site, ignore it.
And if you want to be certain that an offer is real? Book directly from the airline or hotel at which you want to stay.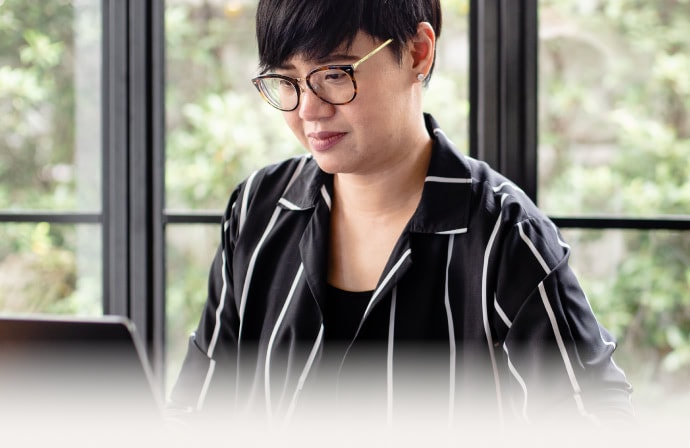 Cyber threats have evolved, and so have we.

Norton 360™ with LifeLock™, all-in-one, comprehensive protection against viruses, malware, identity theft, online tracking and much, much more.

Try Norton 360 with Lifelock.
Editorial note: Our articles provide educational information for you. Our offerings may not cover or protect against every type of crime, fraud, or threat we write about. Our goal is to increase awareness about Cyber Safety. Please review complete Terms during enrollment or setup. Remember that no one can prevent all identity theft or cybercrime, and that LifeLock does not monitor all transactions at all businesses. The Norton and LifeLock brands are part of Gen Digital Inc. 
---