Safe holiday online shopping means taking steps to keep yourself, your gift fund, and your personal information safe from scammers. Learn how.
---
The holiday countdown is underway, and if you're like most shoppers, you probably plan to shop online during the 2021 season of giving. Unfortunately, it's also the season when online scammers shop for victims.
Online purchase scams tend to heat up as the weather cools down, partly due to the flurry of shopping that happens during the season. The winter holidays are the retail industry's busiest time of year, according to the National Retail Federation (NRF). 
And that means cybercriminals stay busy during that time too. 
The good news is that you can take steps to keep yourself, your gift fund, and your personal information safe from these seasonal opportunists while holiday shopping online.
Online holiday shopping facts and statistics
Shopping ramps up in November and December, with many shoppers merrily browsing and buying on laptops, tablets, and mobile devices. This seasonal e-commerce boom, along with holiday distractions and stress, creates an opening for financial fraudsters.
Here's a breakdown of holiday shopping by the numbers, showing why the season can be such a boon for scammers looking to make a haul:    
Shoppers spends around $1,000 on average during the holiday season, according to the NRF.    
Holiday sales grew 8.3 percent in 2020 from the previous year and totaled over $789 billion, NRF holiday shopping data shows.    
Online and non-store sales grew by more than 23 percent in 2020 over the previous year, according to NRF data.    
And 24 percent of shoppers said they experienced fraud during the holiday season, according to Experian. 
Of those fraud victims, about one in five said the fraud happened while they were using a credit card to shop online.
Because the holiday season offers a bounty of opportunity for cybercriminals and identity thieves, it's also a good time to be extra cautious while you buy gifts for your friends and family.
How to protect yourself while holiday shopping online and afterward
The holidays should be a time of joy as you celebrate, feast, and enjoy time with friends and family. You want to laugh as you unwrap gifts — not stress out as you untangle a case of identity theft or financial fraud.
Foil online scammers and identity thieves by using these tips to help stay safe before, during, and after shopping online this season.
Where to do your online holiday shopping
Shopping online means you never have to get stuck in traffic on the way to the mall, wait in long lines, or listen to "It's the Most Wonderful Time of the Year" dozens of times, unless you really want to.
But shopping IRL — in real life — offers one big advantage: You know the business and inventory exist. On the web, some scammers create fake online stores just to get your credit card number or other personal information.
To play it safe, consider doing online business only with retailers you trust and have shopped with before. Or at least confirm the business is legit by checking with the Better Business Bureau, looking at sites like TrustPilot.com, and skimming a few customer reviews.
Here are other tips for choosing the right places to shop:
Don't fall for scam holiday shopping ads or messages 
Scammers know a "special offer," often delivered by a phishing email, can stir holiday consumer cravings. So avoid clicking on links in messages or in ads that tout seasonal deals. This could infect your computer with malware or take you to a fake shopping site. Delete the emails, navigate away from the ads, and stick with sellers you know. 
Watch out for "too good to be true" deals 
Black Friday and Cyber Monday deals have become a tradition of holiday shopping. But if a website offers a deal that seems too good to be true, then it probably is. Compare prices and pictures of the merchandise at similar websites. Rock-bottom prices could be a red flag that the business is fake or otherwise shady — for example, selling counterfeit, stolen, or expired goods. Keep in mind that supply-chain problems in 2021 could make fraudulent "hot deals" especially tempting, because some popular items will be in short supply. 
Shop secure sites only 
Before you buy, look for the little lock icon in the corner of your URL bar tells you that the web page you're on has privacy protection. The URL of a secure site will start with "https." These websites mask any data you share, typically on pages that ask for passwords or financial information.
Shopping on your phone? Use only official retailer apps
Using only official retailer apps can help you to avoid sketchy shopping apps laced with malicious software, or malware. Criminals use these apps to infiltrate smartphones to install malware or commit fraud. Help protect yourself by getting retailer apps only from reputable stores such as Galaxy Apps, the App Store, Amazon App Store and Google Play. And hunt for deals and sales on your own rather than relying on a deals app or shopping app.
How to shop online safely this season
Shopping with the right retailers is important, but so is shopping in the right way. Make a misstep here, and a cybercriminal might be able to get ahold of your private information and use it to go on a shopping spree of their own. 
Here are tips on the ins and outs of shopping safely online this season. 
Never make purchases on public Wi-Fi 
You might be tempted to take your shopping spree to a coffee shop where you can sip on a peppermint mocha while you browse products. But with a little tech know-how, the person sitting a few tables away can easily intercept the data you send and receive. Shopping online usually means giving out information that an identity thief would love to grab, including your name, address, and credit card information. Bottom line: It's never a good idea to do your holiday shopping on public Wi-Fi. 
Shop with the extra security of a VPN 
But maybe you're traveling to visit family or take a holiday vacation and you need to use airport or other public Wi-Fi location. For these scenarios, consider installing and using a VPN — a virtual private network — on your devices. A VPN creates an encrypted connection like a "tunnel" between your device and the VPN server to protect the information as it travels from you to the merchant.
Use strong passwords and a password manager 
If a cybercriminal gets ahold of the password to one of your accounts, they could log in and order items with your stored credit card information. Keep your account safer with a strong password — "Santa123" won't do the trick. One easy way to secure your accounts: Use a reputable password manager that will generate, store and autofill secure passwords for all your accounts.
How to pay for your holiday goods online
When it comes time to pay for your holiday purchases, take care. Making a misstep here could open you up to financial fraud. In a worst-case scenario, a thief could even access your bank account.
Take these simple steps to stay safe, and keep your cash where it belongs, while paying for goods online. 
Pay with a credit card 
Attention, holiday shoppers: A credit card may be the safest payment tool for shopping online. First, unlike with a debit card, a thief who gets ahold of your credit card number doesn't have direct access to your actual money. And if a thief racks up unauthorized charges on your credit card, federal law limits your liability, and most major credit cards offer $0 liability for fraudulent purchases. However, you need to spot the fraud and report it in a timely way. 
Or, try a virtual credit card 
Some banks offer a nifty tool that acts like an online version of your card. With a virtual credit card, the issuer will randomly generate a number that's linked to your account, and you can use it to make purchases online. A virtual credit card will hide your actual credit card number from the merchant and help to protect you from fraud. 
Don't save your credit card information on your accounts 
While it may be convenient to store personal and payment information in your online accounts, it can be risky as well. In fact, keeping your credit card information on a retailer's website could leave you vulnerable to future data breaches. And if a hacker accesses your favorite shopping account, they could make purchases with your card. 
Consider using Apple Pay or Google Pay for a second layer of protection 
Credit card fraud is a serious problem, but using a digital wallet or app, such as Apple Pay, Google Pay, Venmo, or others can increase your transaction security. The digital wallet obscures your payment card information from the merchant. If a store employee or a hacker tries to get their hands on the store's payment information, they won't be able to see your credit card or bank details.
How to safely ship your holiday purchases
The risk of fraud doesn't end when your transaction is done. You need to pay attention to shipping to make sure the goods arrive safely — and to save yourself holiday hassles such as having to file shipping claims and police reports.
Here are tips for shipping your online purchases safely. 
Ship to a secure location 
The rise of online shopping has led to an increase of home deliveries — and with it, a rise in the number of "porch pirates," or brazen thieves who steal packages right off doorsteps. If no one will be home to accept your package, consider shipping to your office or another safe place. Amazon, FedEx, and UPS also now have shipping lockers available for secure deliveries. 
Watch out for fake delivery scams 
During the holiday season, some scammers use a "fake delivery scam" to try to steal your private information. They'll send a message, typically an email or text, telling you that there's an issue with delivery for an item you ordered. The message may even look like it's coming from FedEx or UPS. Because it's the holiday season, they're betting that most people will have ordered something recently and will click on a link and possibly even provide their credit card number to "fix a problem" that doesn't exist.
What to do after you finish holiday shopping
You've finally crossed the last name off your gift list. You're ready to flip on the little white lights, get out the wrapping paper and bows, and enjoy a happy, fraud-free holiday.
But there's just one more small step you need to take. After purchasing gifts, check in regularly on your bank and credit card accounts to look for fraudulent charges. Or, set up account alerts. When you receive a text or email about a charge, you can check the message and likely easily recall whether you recognize the charge and made the purchase. 
Knowing you're doing all you can to practice safe holiday online shopping can help you to relax and enjoy the season just a little bit more.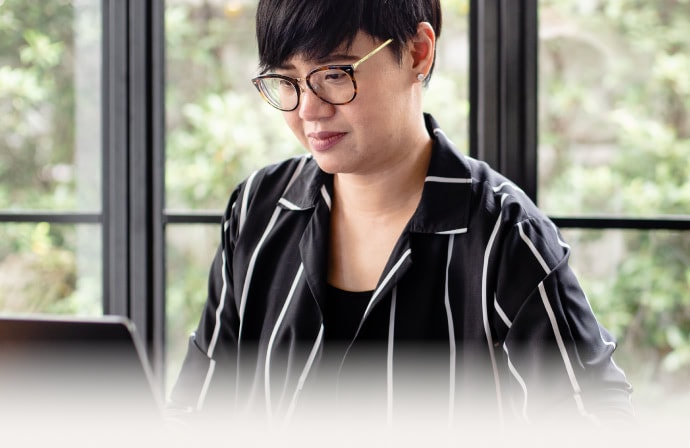 Cyber threats have evolved, and so have we.

Norton 360™ with LifeLock™, all-in-one, comprehensive protection against viruses, malware, identity theft, online tracking and much, much more.

Try Norton 360 with Lifelock.
Editorial note: Our articles provide educational information for you. Our offerings may not cover or protect against every type of crime, fraud, or threat we write about. Our goal is to increase awareness about Cyber Safety. Please review complete Terms during enrollment or setup. Remember that no one can prevent all identity theft or cybercrime, and that LifeLock does not monitor all transactions at all businesses. The Norton and LifeLock brands are part of Gen Digital Inc. 
---