Don't expect the Do Not Call Registry to shield you from every unwanted call. Here's why.
---
Listing your phone number with the Federal Trade Commission's National Do Not Call Registry can help cut down on the number of telemarketing calls you receive. But don't expect the Registry to eliminate every unwanted call. The Do Not Call Registry doesn't prevent charities or political candidates from calling you. It won't keep survey companies or debt collectors from buzzing your line, either.
The bigger problem? The number of robocalls — automated messages sent from companies, political candidates, survey firms, marketers, and scammers — is soaring, placing more stress on a Do Not Call Registry that already has holes.
In a 2019 report, the Federal Communications Commission said the number of consumer complaints about robocalls has been steadily rising since 2015. The FCC said that it received 232,000 complaints about unwanted calls — both robocalls and traditional telemarketing calls — in 2018, up from 150,000 in 2016.
Companies are not supposed to use robocalls to call consumers on the Do Not Call Registry. Unfortunately, many robocalls originate from outside the United States. It can be difficult to track down the callers behind these international calls.
In 2009, the Federal Trade Commission enacted new rules prohibiting most pre-recorded telemarketing calls unless these telemarketers have your prior written authorization to receive such calls. Even with these new rules, the telemarketers behind these calls continue to bombard consumers with robocalls.
The message is clear: Don't expect the Do Not Call Registry to shield you from every unwanted call.
History of the Do Not Call Registry
The Do Not Call Registry went into effect in 2003. Today, you can opt out of most telemarketing calls by listing your number on the Registry, which you can do by visiting its website, www.donotcall.gov.
The history of the list, though, can be traced back all the way to 1991. That's when Congress signed the Telephone Consumer Protection Act, which placed restrictions on telemarketing calls and automated dialers. The Act also recommended that the Federal Trade Commission create a database of phone numbers of consumers who didn't want to receive sales calls.
The Federal Trade Commission didn't immediately create this database, waiting until June 27, 2003, to finally create the Do Not Call Registry. Today, the list is reported to contain more than 221 million telephone numbers.
Companies and telemarketers who continue to violate the Registry do face enforcement actions and penalties. To date, the FTC has brought more than 141 enforcement actions against companies for Registry violations. The FTC also reports that, in those cases, they have recovered more than $52 million in civil penalties and $72 million in compensation for violations.
The Growth of robocalls and other nuisances
How serious has the issue of robocalls become? Consider the numbers from Hiya, a service designed to help reduce unwanted phone calls to cellphones.
In its 2018 Robocall Radar report, Hiya reported that 26.3 billion robocalls were made to U.S. mobile phones in 2018. These calls were especially prevalent in Texas, with Hiya finding that the Dallas 214 area code received the most robocalls in 2018, more than 210 million.
In second place, the Fort Worth 817 area code received more than 177 million robocalls to mobile phones in 2018.
Technology can be to blame for much of the rise in unwanted robocalls. Spammers rely frequently on a tactic known as "neighborhood spoofing," in which scammers make it look like their calls are coming from within the recipients' own area code. When you see that familiar area code, you may be more likely to answer the call.
You've probably seen this yourself: You get a call on your cellphone from your local area code. Concerned it might be your child's school, your local doctor, or even a nearby friend calling, you pick up, only to hear a recorded voice telling you that you might have won a free cruise.
Don't answer unexpected calls from unfamiliar or international numbers. Also, if you have a missed call or voice message from an unusual or international number, do not return the call. To help raise awareness, report the call to the FCC
So, does the Do Not Call Registry work?
The Do Not Call List can seem largely ineffective these days, and here's why.
The Do Not Call Registry only applies to sales calls
Don't expect the Do Not Call Registry to stop all unwanted calls to your phone. Signing up only prevents sales calls. You can still receive calls from political candidates, charities, surveys, and debt collectors.
Not all sales calls fall under Do Not Call Registry protections
You might receive some sales calls after signing up for the Registry. That's because companies can call you if you've recently done business with them or if you've given them written permission to call you.
If you do ask these companies to stop calling you, though, they are no longer allowed to ring you up.
Many companies defy the Do Not Call Registry rules
Scammers don't care if they are violating the Do Not Call Registry. Laws, remember, mean little to scam artists. With the advent of robocalling, these scammers can call thousands of customers for little money. The potential payoff is often too much of a lure for scammers who don't mind breaking the law.
Scammers continue to evolve their tactics for misleading victims
Neighborhood spoofing makes it easier for scammers to trick consumers into answering their robocalls. This, then, has encouraged these spammers to more aggressively flood consumers' numbers with their unwanted sales pitches.
The lure of reaching so many people so effortlessly, and tricking many of these people into answering their phones, outweighs the threat of fines for violating the Do Not Call Registry.
Do Not Call List not working? Here's what not to do
If you do receive an unwanted sales call after you've submitted your numbers to the Do Not Call Registry, don't make the situation worse by falling for a scam.
For instance, your unwanted sales call might start with a recorded message asking you to press 1 or follow other prompts to connect with a live operator. Don't do this. Instead, hang up. Speaking with a live operator could end up with you buying a service or product you didn't want.
Never provide personal information during a sales call, either. Scammers will often try to coax your Social Security number or credit card or bank account information out of you. Don't fall for this. With this data, scammers could use your credit card to make fraudulent purchases, open a bank account in your name, or even take out loans in your name.
If you do receive an unwanted sales call after listing your number on the Registry, file a report with the FTC here. The FTC passes along the reported numbers to telecommunications carriers and other phone industry partners so these companies can help block the offending numbers.
You can also download a call-blocking app to your phone, many of which are free. If you install one of these apps and provide it with a list of unwanted numbers, calls from these numbers might be sent immediately to voicemail or might be stopped entirely.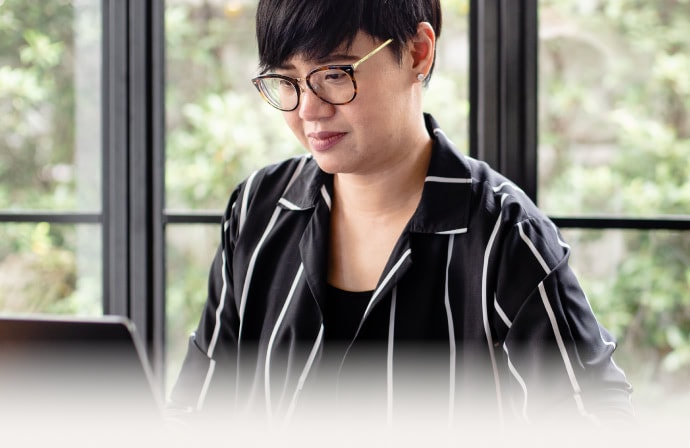 Try Norton 360 FREE 30-Day Trial* - Includes Norton Secure VPN

30 days of FREE* comprehensive antivirus, device security and online privacy with Norton Secure VPN.

Join today. Cancel anytime.
*Terms Apply
Editorial note: Our articles provide educational information for you. Our offerings may not cover or protect against every type of crime, fraud, or threat we write about. Our goal is to increase awareness about Cyber Safety. Please review complete Terms during enrollment or setup. Remember that no one can prevent all identity theft or cybercrime, and that LifeLock does not monitor all transactions at all businesses. The Norton and LifeLock brands are part of Gen Digital Inc. 
---