Explore the ins and outs of blockchain security with this comprehensive guide covering different types of blockchain and best practices to follow.
---
Question: Is it safe to sign into an account with Google, Facebook, or another social media platform? I've always  stuck with a username and password. 

Answer: It's true — it might seem like it happened all of a sudden: Instead of just being offered the usual option of  signing into an account with your email and password, you suddenly had three or more options. Do you want to  sign in with Google? How about Facebook? Or maybe Twitter? 
If you do prefer to sign in the old school way, with your email or username and password, you may now have to  hunt for that option among all the choices. Why? You can thank the rise of social sign-in, also known as social login.
Social sign-in has been around for over a decade, and it has become ever more common over the years. A recent  survey found about one in three businesses offer social sign-in, which allows you to instantly sign into an app or  website through another one, usually a social media platform where you have an existing account. 
There are advantages to social sign-in: It's quick and easy, allowing you to pop into an account with just a click  rather than typing or auto filling your username and password. It also reduces the need to keep track of a slew of  passwords.
But there are some downsides to social sign-in that you might want to consider. These include: 
Privacy worries – Social sign-in allows a social media platform to share your data with the other app or website.
Security risks – A hacker who gets access to one of your accounts may be able to access others you've  signed onto using social sign-in.  
So, should you use social logins? For privacy and security reasons, it's probably best to stick with a good old-fashioned email or username and password. If you like the speed and ease that social sign-in offers, consider using  a password manager that will autofill your name and password quickly. 
And if you really want to protect yourself, you may even want to consider using a throwaway or secondary email account to sign up for a new account — especially if you don't want your main email address subscribed to  the app or website's emails. 
Frequently Asked Questions (FAQs) about signing into accounts
Still unsure about the best way to sign into an account, app or website? Here are answers to common questions  about social sign-in.
Should you use Facebook or Google to login to other sites?
It's generally best to avoid using Facebook or Google to sign into other sites if you want to protect your privacy and sidestep unnecessary security risks. Social sign-in requires you to share data and could make your accounts more  vulnerable to hackers.
Is it better to sign in with Google or email?
From a privacy and data security standpoint, it's better to sign in with your email address, using a throwaway email for added privacy. From a convenience standpoint, it may be slightly easier and quicker to sign in with Google.
What is the most popular social login?
The most commonly offered social platforms for social sign-in seem to be Google and Facebook. There is also social sign-in that uses Apple, Instagram, LinkedIn, Twitter, TikTok, and other social media and networking  platforms.
Is it safe to sign in with Google or Facebook?
Yes, it's technically safe to sign in with Google or Facebook. But it's a good idea to consider the privacy and security risks of social sign-in before you decide to use it. 
What happens when I sign in with Google?
When you sign into an app or website with Google, you first click "sign in with Google." At that point, Google gets a request to "authenticate" you — essentially to verify your identity and some basic information about you. You then have to click a button agreeing to the requirements for using social sign-in for that app or site. In a nutshell, you  give the social media platform permission to verify your identity and provide some data to the app or website. You then get signed in automatically.
Are there any risks to logging into an account through a social account?
There are a few risks you take when you log into an account using social sign-in. One issue is that you agree to let  the social site share information about you, such as your likes, preferences, demographic data, and friends, with  the provider of the account. This can compromise your privacy. Social log-in also increases your exposure if that  social account gets hacked.  
What data do you get from a social login?
The data you agree to share when you use social sign-in varies based on the social media platform. To know  exactly what data is being shared, read the privacy policy of the platform before using social sign-in. Information that may be collected can include: your name, age, address, email address, location, employment status, profile  photo, and friends list. In some cases, you may have to give permission for the company or website to look at and  write on your social feed.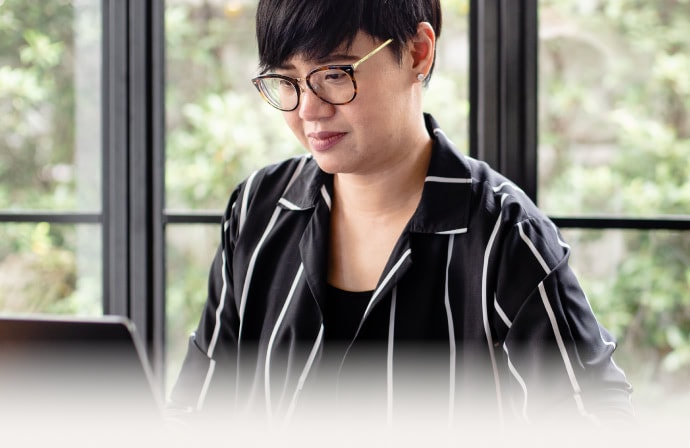 Cyber threats have evolved, and so have we.

Norton 360™ with LifeLock™, all-in-one, comprehensive protection against viruses, malware, identity theft, online tracking and much, much more.

Try Norton 360 with Lifelock.
Editorial note: Our articles provide educational information for you. Our offerings may not cover or protect against every type of crime, fraud, or threat we write about. Our goal is to increase awareness about Cyber Safety. Please review complete Terms during enrollment or setup. Remember that no one can prevent all identity theft or cybercrime, and that LifeLock does not monitor all transactions at all businesses. The Norton and LifeLock brands are part of Gen Digital Inc. 
---