The evolution of Norton 360 : A brief timeline of cyber security
---
In the beginning, there was the personal computer.
The year was 1975. The invention of the PC promised to change the way we live. It opened new possibilities at home and at work. And before long, it became a target for a new menace.
Enter: the computer virus.
The arrival of the computer virus marked the first time that criminals took aim at this new technology. It also marked the beginning of a new industry focused on providing computer security.
Enter: Norton products.
Norton products have evolved over the past four decades, and now include protection for your devices, online privacy, and identity. To combat today's ever-evolving cyberthreats, NortonLifelock is providing a new level of Cyber Safety.
But let's not get ahead of the story.
Here's a look at the evolution of Norton 360 — in 7 key milestones — starting with that first computer virus.

1. When SAM met Norton (1990)
The earliest viruses were transmitted via infected floppy disks — those clunky four-sided data-storage devices that now seem ancient by modern standards. Since floppy disks were removeable media, the viruses were easy to contain.
It got tougher when computers started to connect with the internet. Viruses began to spread more rapidly, putting every machine in their path at risk.
Symantec was one of the earliest companies to fight viruses. The company began to develop a DOS-based antivirus program in 1989. That same year, Symantec released its first antivirus product for Apple computers, Symantec Antivirus for Macintosh — or SAM, to its friends.
Meanwhile, Peter Norton, a programmer and software publisher, produced the first version of Norton Utilities™ for DOS. He designed the suite to help analyze, configure, optimize, and maintain a computer. A computer that ran Norton Utilities improved boot speed and overall performance.
With SAM's early success and the increasing demand for antivirus products, it made sense for Symantec to acquire Peter Norton's company and fold Norton Utilities into the company.

2. Norton AntiVirus (1991)
Less than a year after SAM and Norton Utilities came together, Symantec launched Norton AntiVirus™ for PC — its very first antivirus software for consumers. The product helped prevent virus infection and removed malicious software from computers. It also included email filtering and phishing protection features to help protect against phishing scams.

3. Norton 2000 (1998)
Remember the Y2K bug? That was the fear that computers would crash worldwide when the clock turned from 1999 to Y2K — the Year 2000. Most computer programs stored the year values of dates as a two-digit figure. When the two-digit space allocated for "99" turned to 2000, it was expected that the next number would be "00". Since the resulting "00" would be smaller than "99", it was feared that programs would get confused, computers would crash, and havoc would ensue.
"Y2K compliance" became the catch phrase. Consumers needed to check their PCs and Macs to make sure their devices were Y2K compliant.
Norton 2000 hit the market.
It evaluated the software in desktops by scanning for applications and data that could cause problems across the year 2000 date change. Norton 2000 identified, prioritized, and reported on two-digit date calculation anomalies in applications.
It tested computer systems' BIOS, real-time clock, and system clock via a boot floppy. If it found a BIOS/clock problem, and it can be fixed by software, Norton 2000 repaired the problem. If it couldn't, then it informed the user to update the system's BIOS.
4. Norton Internet Security (2000-2007)
As the internet entered more homes, so did unsolicited email spam messages, and computer cookies came with it. Annoying banner-ads and invasive cookies were tracking every website view and click. To help protect customers against these issues, Norton released its first product that went beyond antivirus. Norton Internet Security™ provided all the features of Norton Antivirus, such as malware prevention and removal, email spam filtering, and phishing protection, and also included features like cookie removal and banner-ad blocking.
That wasn't all. Norton Internet Security added a personal firewall — a feature that, until that time, had mainly been available only to companies and corporations.
The personal firewall is a powerful two-way program that helps protect computer users against cybercriminals by ensuring that personal data doesn't leave the computer without the user's consent.
Norton Internet Security brought firewalls into the home, making computers safer for users to search the internet.
Norton Internet Security also released a Family Edition, which included parental controls that helped parents monitor their kids' online activities.
5. The original edition of Norton 360™ (2007) – paving the way for the future
The original edition of Norton 360 was created to provide security to PCs. Given the cyberthreats that existed during that time, it was a holistic collection of computer protection software solutions, which included an antivirus program, a personal firewall, a phishing protection feature, a new backup program, and PC maintenance capabilities.
For the first time, Norton was able to provide high-capacity backup. PC users could automatically back up their photos, music, contacts, financial documents, and other data to CDs, DVDs, or external drives. The original edition of Norton 360 was available in different offerings such as Norton 360 (standard) and Norton 360 Premier Edition.
The rising popularity of smartphones and tablets created a new need for improved cybersecurity. People liked internet access on the go, and cybercriminals started targeting mobile devices with ransomware, spyware, and other kinds of malicious software. Seeing this trend, Norton 360 Multi-Device was introduced to provide device security for Windows PCs, Macs, and mobile devices all together in one service.

6. Norton Security (2014)
After the release of the original edition of Norton 360, Norton continued to expand its product line. Between 2007 to 2014, there were more than 20 products customers could choose from. They ranged from general security solutions to stand-alone products and services.
Norton has always put its customers at the center of its business strategy and listening to their feedback and responding to their needs is a big part of that. From this feedback, Norton made a surprising discovery: Many users said the vast menu of products made it difficult for them to choose the right protection.
It was time to change. Norton decided to offer users the same great services and solutions, but in a simplified format. It stopped making some products such as the original edition of Norton 360, and other products were built into a new product lineup.

Norton Security was born.
Users now had the latest security software in an easy-to-choose format. The rollout included four major products:
Norton AntiVirus Basic 
Norton Security Standard
Norton Security Deluxe
Norton Security Premium
All four products — compatible with Windows and some with Mac OS — came with antivirus and malware protection features of the original edition of Norton 360.
The features varied, but the simplified lineup made it easy for users to select the product that fit their needs.

7. Norton™ 360 with LifeLock™ (2018)
Cybercrime has evolved. Today's threats aren't just computer viruses, but attacks on devices, online privacy, identity and home network. That's why Norton, a global leader in consumer cybersecurity, is now together with LifeLock a leader in identity theft protection — as a part of one company dedicated to Cyber Safety.
The result? All-in-one protection for devices, identity and online privacy — Norton 360 with LifeLock.
Norton 360 with LifeLock is the most powerful protection yet. It combines the security and identity features of Norton and LifeLock with Norton Secure VPN for online privacy. Customers now have one groundbreaking solution with Norton 360 with LifeLock. It provides a comprehensive solution with a single mission: to be the customers' ally in the fight against cyberthreats.
Now NortonLifeLock: The evolution continues in 2019
To help safeguard consumers in today's evolving digital universe, NortonLifeLock has evolved to provide all-in-one protection. Around the globe in more than 50 countries, people and families rely on NortonLifeLock products to help protect against viruses, malware, online tracking, attacks on home Wi-Fi networks, identity theft, plus much more.
As NortonLifeLock continues to evolve, it gives people around the world more of the security they deserve. And, as the leader of the cybersecurity industry, NortonLifeLock products will continue to do more when it comes to Cyber Safety.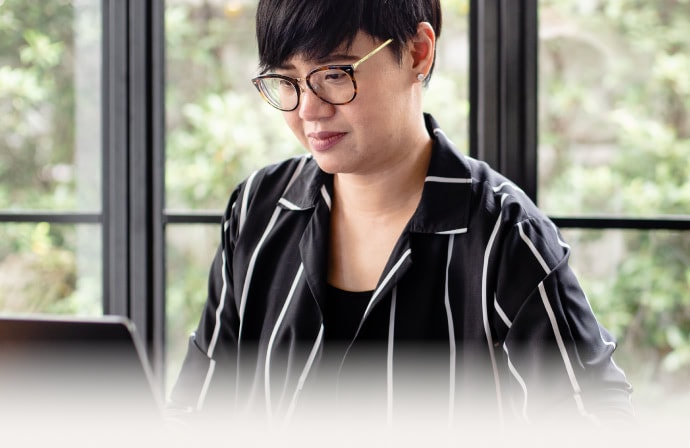 Cyber threats have evolved, and so have we.

Norton 360™ with LifeLock™, all-in-one, comprehensive protection against viruses, malware, identity theft, online tracking and much, much more.

Try Norton 360 with Lifelock.
Editorial note: Our articles provide educational information for you. Our offerings may not cover or protect against every type of crime, fraud, or threat we write about. Our goal is to increase awareness about Cyber Safety. Please review complete Terms during enrollment or setup. Remember that no one can prevent all identity theft or cybercrime, and that LifeLock does not monitor all transactions at all businesses. The Norton and LifeLock brands are part of Gen Digital Inc. 
---