Online Gaming & Livestream Viewing Safety Guide | Norton
---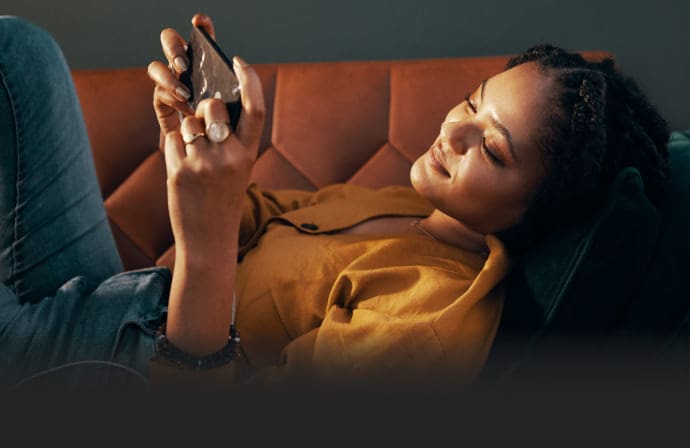 Get Norton 360 for Gamers

From casual to hardcore gamers, Norton 360 for Gamers gives you multiple layers of protection for your PC and devices, game accounts and digital assets.


Video game streamers have turned online gaming into a booming spectator sport. But if you're a parent, it's a good idea to learn the rules of the game before you let your kid become too big a fan.
Video streamers play video games live online as hobbyists and professionals. They livestream popular games like Fortnite, PUBG (PlayerUnknown's Battlegrounds), and League of Legends, and provide running commentary on chat. Streamers seek to build a fan base and a degree of celebrity — if they aren't celebrities already — and to reap rewards such as donations and sponsorships.
Sports can be unpredictable, and the same is true for video game streaming. For instance, streamers may provide provocative commentary that might not be appropriate for young viewers.
Popular streaming sites
Video game streaming took off in the mid-2010s. Two platforms dominate the space in a sea of smaller competitors. Here's a look at some of the most popular streaming sites.
Twitch. General streaming service Justin.tv launched Twitch in 2007. Now owned by Amazon.com, Twitch is a free service to view and broadcast video game content. As of 2017, Twitch was the leading ad-supported streaming platform for video games in the US. Twitch is home to more than 2.2 million pro and hobbyist streamers and counts 15 million daily active users.
YouTube Gaming. An offshoot of Google-owned YouTube, YouTube Gaming hosts livestream and on-demand gaming content and works in a similar way to Twitch. YouTube Gaming launched as a subsite in 2015, but YouTube is adding the gaming portal to its main service. Statistics show that YouTube Gaming continues to grow; however, the average number of viewers on Twitch is substantially larger.
Other platforms. The video-game livestreaming business is packed with platforms. Here are two you might want to check out:
Mixer: Microsoft's game streaming service. Co-streaming allows users to combine up to four streams on a screen.
Steam Broadcasting: Steam Broadcasting was introduced in 2014. It allows friends to watch each other play with the click of a button and features live chat.
Popular streamers
Streamers can build huge audiences and make big money. Here are some top-of-the-heap streamers.
Ninja. Born Richard Tyler Blevins, in 1991, Ninja has around 12 million followers and more than 356 million total views. He reportedly earns around $500,000 a month as a professional gamer.
5tat. Born Sterling Toth, in 1987, 5tat has more than 230,000 subscribers to his YouTube channel, which is also called 5tat. The YouTube celebrity also helped create EpicMealTime, a high-calorie YouTube cooking show.
Shroud. Born Michael Grzesiek, in 1994, Shroud has 2.7 million subscribers on his Twitch channel. His games include Fortnite Battle Royale and PUBG.
Dr DisRespect. Born Herschel Beahm IV, in 1982, Dr DisRespect is a gamer with an estimated net worth of $3.5 million, according to a September 2018 report. He has roughly 2.9 million followers on Twitch.
Kid-friendly streamers. They're out there, but you may have to do a bit of research to find who might be good for your kid. Some — like iBallisticSquid and Stampy — have millions of subscribers. Family-focused websites like commonsensemedia.org can offer some guidance.
The most popular games for streamers
Chances are, your kids will be drawn to popular games. Not surprisingly, so are streamers. Games such as Fortnite, PUBG, and League of Legends may be among them. Here's what you need to know about the games.
Fortnite
The game: Epic Games developed the free-to-play survival-action games. Fortnite is a Battle Royale — a super-popular genre that has taken over the online gaming world. The game is a "shooter" with free and premium game modes.
In Fortnite, players fight until no one else is left, all while looting for items, fighting opposing players, and building structures. Like most Battle Royale titles, this game puts 100 players in a match where they have to outlast or defeat all other teams or players. The game is an intense experience with loads of replayability and great fun for friends on a team. Plus there's always new content being added. It's free to download through Epic Games but in-game purchases can be made using the game's real money-based currency.
Content and gameplay: Fortnite has a huge fan base like many other similar online games. Fortnite features Save the World, a player-versus-environment (PvE) experience where teams fight computer enemies. The most popular solo and team-based mode is Battle Royale, a player-versus-player (PvP) experience where you fight real people. While the game features gunplay and violence, its cartoony aesthetic limits realistic violence. Fortnite also has voice and text chat. Voice and text chat with other players can feature adult language so it's a good plan to be aware of what your kids may be exposed to. Fortnite is rated T for Teen.
Vulnerabilities: Fortnite can cost you. Like almost all online games, Fortnite has an in-game market where players can buy virtual goods, make trades, and list items.
PUBG, or PlayerUnknown's Battlegrounds
The game: PUBG is an online Battle Royale where up to 100 players fight to the death. It's like Fortnite but more hardcore, realistic, and tactical. Players contend with endless challenges from the environment, other players, realistic weapon physics, and high anxiety end-game fights. The game is $29.99 for Windows PCs, and it's free as a mobile app.
Content and gameplay: In true Battle Royale form, players get dropped on an island, anxiously search for guns and items, and attempt to kill each other in solo, duo, or squad mode. Players can choose first- or third-person perspectives. This game is very realistic and violent. It also can be frustrating and extremely difficult. Like Fortnite, there's text and voice chat where adult content is frequent. In-game chat could expose your kids to profanity. The game is rated T for Teen.
Vulnerabilities: PUBG features microtransactions, an in-game market, and third-party markets where players can buy game enhancements, virtual apparel, and other customizations. Third-party markets can pose a risk to credit card info. In-game chat can also feature scams targeting a player's personal information.
League of Legends
The game: League of Legends was released in 2009 and still remains one of the most played games ever. The game earns substantial revenue and has a massive professional community and international tournaments. It's considered a multiplayer online battle arena (MOBA), and the base game is free to play. League of Legends has microtransactions and earned $2.1 billion in revenue in 2017.
Content and gameplay: MOBAs combine elements of strategy games, role playing, and action. Players form teams and fight other teams in arena-based combat. The game features blood and gore, which is more cartoonish than realistic. The game offers a view from above like many classic role-playing games. It's rated is T for Teen though it is relatively kid-friendly.
Vulnerabilities: League of Legends, like other online games, has microtransactions and markets for in-game items, upgrades, and more. Similar risks arise here. Credit card information is stored, as well as personal information, which could be compromised.
Watching out for your child's safety when livestreaming
Livestream viewing may expose your child to a variety of issues that parents should be aware of. For instance, game content may be violent, and game commentary may be geared to mature audiences. There are other issues, too. Your child's account has personal information and a credit card attached to it. Plus, chat features open up the possibility your child will click on a malicious link. All this raises the risk of things like phishing, credit card theft, identity theft, and computer viruses. In short, you have good reason to be concerned about your child's online safety.
Inappropriate content
Video streamers often aim for adult audiences. That means they may use vulgar language and hit on topics that are not designed for children. It's a good idea to be aware of who your kids are watching or chatting with.

It doesn't take long to tune in to a streamer and monitor the chat to get a flavor of the entertainment. Yes, you can research kid-friendly streamers. Still, the unfiltered nature of streaming means commentary and chat can take a turn at any time.
Consider the nature of stream chats. You have little control over what is going to appear.
Dangerous trend: Swatting
Online game streaming has given rise to a dangerous trend called swatting. It's a form of online harassment that involves an online gamer calling 911 to falsely report an emergency or crime — a murder or hostage-taking — at another gamer's address. In effect, the caller is calling a SWAT team on someone.
These pranks can have dangerous consequences. In one case, a swatting call purporting a shooting and kidnapping led police to a false address, where police shot and killed the resident when he opened his front door and appeared to reach for his waist.
Phishing and other in-chat scams
Game streaming could expose your kid to a variety of online identity threats. The chat feature often offers a direct line for scammers to communicate with unsuspecting children. Here are some of the scams to keep in mind as you monitor children's internet activity.
Avoid opening suspicious links. Game streaming chat features can be filled with suspicious links. Remember, they're coming from strangers. Remind your kid that opening a link could result in a lot of bad things. That includes malicious software on your device, stolen credentials, and swiped gaming assets.
Beware of phishing emails. A phishing email is designed to look like it comes from a legitimate source — like a gaming company. It may ask your child to supply a username and password to win a prize. Don't give it. That information can be used to access and take over an account or expose your payment and personal information.
Watch out for fake community markets. Your child may see offers to buy virtual goods. In-game markets are always legitimate. Unofficial sites and markets may contain viruses or malicious software that could enable cybercriminals to break into your kid's account and steal personal information and credit card numbers.
Guard your virtual currency. Virtual currencies let players make various in-game purchases. The currencies are also a target for scammers. For instance, Fortnite gamers use real money to buy the game's virtual currency, called V-bucks. Scammers may offer free V-bucks and lead young players to illegitimate websites, where they extract key personal information. The scammers may get enough information to hack your kid's accounts and sell their V-bucks on the dark web.
Take control
Monitoring your child's online gaming and livestreaming activity can help you minimize some of the risks, so your kid can concentrate on the entertainment value of streaming.
This guide is a good start, but don't overlook the basics. Remember to encourage safe habits like creating strong, unique passwords for each account. Set up two-factor authentication for an additional layer of security. And install a trusted security software such as Norton Security Premium.
If all goes well for your child, you might end up being livestreaming's biggest fan.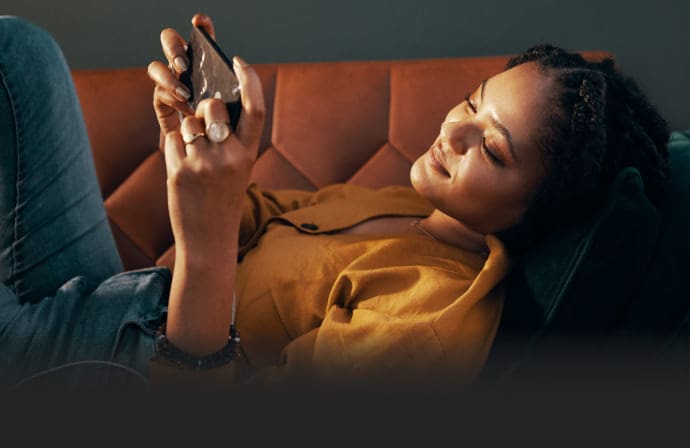 Get Norton 360 for Gamers

From casual to hardcore gamers, Norton 360 for Gamers gives you multiple layers of protection for your PC and devices, game accounts and digital assets.

Editorial note: Our articles provide educational information for you. Our offerings may not cover or protect against every type of crime, fraud, or threat we write about. Our goal is to increase awareness about Cyber Safety. Please review complete Terms during enrollment or setup. Remember that no one can prevent all identity theft or cybercrime, and that LifeLock does not monitor all transactions at all businesses. The Norton and LifeLock brands are part of Gen Digital Inc. 
---