Garbled texts you receive on your phone are likely spam texts, also known as robotexts. Learn what to do — and what not to do — when you receive spam texts.
---
Question: What are these weird text messages I am getting that come from email and are random letters and numbers? Ideally, I would like them to never arrive. Help.

Answer: Just about everyone with a phone has gotten at least a few of those weird text messages. They often come from email addresses made up of a garbled mess of numbers and letters, and they can be a real headache.
So what are they? These messages are spam texts, also known as robotexts. The fact is, most spam texts don't come from another mobile phone. They usually come from a scammer who is sitting behind a computer sending a massive amount of texts from an email address or other messaging account.
If you get one of these texts, don't respond to it, even if you see a message that says something like "text STOP to opt out." By responding to a spam text, you just let the scammer know they've reached a working number.
And don't click any links in the message either. Clicking a link could install malware on your phone or take you to a fake site that will try to steal your personal information or scam you out of your money.
Want to block these annoying spam texts from email addresses? Your options vary depending on your cell phone provider. For example, Verizon lets you block all texts coming from an email address through the Blocks page on your online account.
So start by checking your cell phone company's website for info on how to nix those scammy texts.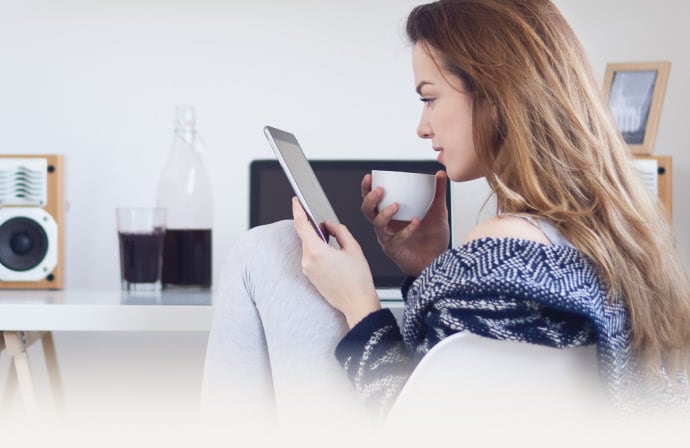 Norton™ 360 for Mobile
Powerful protection for your mobile device and online privacy – plus Dark Web Monitoring Powered by LifeLock™.
It's more important than ever to make sure your mobile devices are secure and your personal information stays private. Norton 360 for Mobile helps deliver powerful, proactive protection for your device and personal information against stealthy cyberthreats and online scams.
Editorial note: Our articles provide educational information for you. Our offerings may not cover or protect against every type of crime, fraud, or threat we write about. Our goal is to increase awareness about Cyber Safety. Please review complete Terms during enrollment or setup. Remember that no one can prevent all identity theft or cybercrime, and that LifeLock does not monitor all transactions at all businesses. The Norton and LifeLock brands are part of Gen Digital Inc. 
---