The opportunity for fake-charity scams is high, with so many people in need due to COVID-19.
---
Scammers have long relied on the good intentions of Americans to trick them into giving money to fake charities.

For example, a variety of charity scams related to the Ukraine crisis have appeared, often claiming to seek donations for humanitarian aid.
You can help avoid falling victim to a fake charity scam by asking the right questions when an organization or person asks for donations and by recognizing some of the tell-tale signs of this popular scam.
How does a charitable-giving scam work?
Fake charity scams prey on your goodwill and generosity. Scammers might pretend to  be representatives of a legitimate charity. They'll call you, email you, or approach you  on the street for donations. When you give, it's likely your money will end up in the scammers' pockets and not with the charity you were hoping to support.
Other scammers will make up their own charity names. They might even set up fake websites that look much like the sites run by legitimate charitable organizations. The goal, again, is to get you to make a donation not to a real charity, but to them.
Fake charity scams can be a lucrative because so many people do want to support legitimate charities. According to Giving USA, U.S. residents donated a record  $471 billion to charities in 2020. That's a lot of giving, which makes charity scams especially attractive to scammers.
How charity scams could lead to identity theft
Those running charity scams don't only go for your money, either. Some scammers will ask you to provide personal or financial information such as your Social Security  number, bank account information, or credit card numbers. And that can lead to  identity theft.
Armed with this information, these criminals can make fraudulent purchases with your
credit card, tap your bank accounts, or take out loans in your name.
It's important, then, to be alert when asked to donate money to charity. Making sure that the charity reaching out to you is legitimate is one of the best ways to protect yourself from criminals.
How to identify charity scams
Here are nine tips you can use to help identity charity scams and avoid them.
1. Take time to research
Before you give to any charity, do the research necessary to verify that the organization is legitimate. A good place to start is by checking the lists run by watchdog groups such as CharityWatch, CharityNavigator, and the Wise Giving Alliance run by the Better Business Bureau.
You can also check your individual state's charity regulator to verify that a charitable organization you are considering donating to is allowed to raise money in your state.
2. Add key search terms
The Federal Trade Commission recommends that you search online to help narrow down whether a charity is legitimate.
Say a charity contacts you seeking relief for homeless children. Type into your favorite search engine the charity name you've been given plus words such as "complaints," "review" or "scam."
If you find many complaints or charges that the "charity" that has reached out to you is a scam, it's wise to avoid giving it any of your dollars.
3. Look for warning signs
AARP says that there are several warning signs of a fake charity. If someone calls you on the phone and pressures you to give money immediately, that's a good sign that the "charity" you are dealing with likely isn't legit.
Real charities won't pressure you to give immediately. They'll take your dollars whenever you are ready to give them.
4. Watch for payment methods
Be wary, too, if a representative from a charitable organization asks you to pay by wire transfer, cash, or through a gift card.
AARP says that these are the most common payment methods requested by scammers. Why? Because these payment methods are more difficult to trace.
5. Beware of bogus thank-you emails
Be suspicious, too, of emailed thank-you letters from charities you don't remember supporting in the past.
Scammers often try to trick you into giving by convincing you that you have supported their fraudulent organizations in the past.
6. Take caution with emails
Charity Navigator recommends that you be especially cautious when dealing with emails from charitable organizations. Email is the preferred method of communication by many scammers, and Charity Navigator says that fraudsters are often skilled at creating websites and email messages that mimic those of legitimate charities.
7. Consider donating directly
Charity Navigator says that you should never give money to a charity just because they sent you an email. If you do want to give, contact a charity directly to learn more about its needs and where it is sending donations.
8. Guard your personal information
Never provide anyone saying they are from a charity with your financial information. Legitimate charities won't ask for your bank account information or credit card numbers by phone or through email.
And be suspicious of charities that ask you wire money overseas, too. Charity Navigator says that this is a common scam.
9. Delete emails with attachments
Charity Navigator says that you should immediately delete emails supposedly from charities that contain attachments. These attachments often contain viruses and malware that can infect your computer.
Remember to stay alert in times of crisis
It's always important to watch for these fake charity scams. But in times of a crisis, when people have an increased desire to want to help by giving, it's even more important to be alert. You can bet that scammers are already trying to trick people into giving their dollars or personal information to fraudulent charities.
To help avoid becoming a victim, do your research before giving to any charity and be on the lookout for some of these red flags of fraud.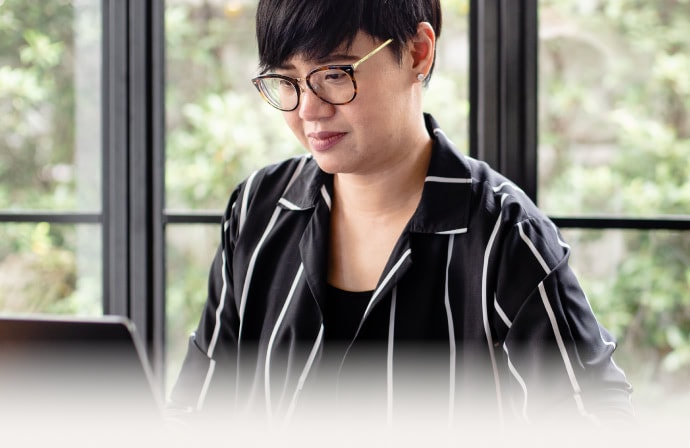 Cyber threats have evolved, and so have we.

Norton 360™ with LifeLock™, all-in-one, comprehensive protection against viruses, malware, identity theft, online tracking and much, much more.

Try Norton 360 with Lifelock.
Editorial note: Our articles provide educational information for you. Our offerings may not cover or protect against every type of crime, fraud, or threat we write about. Our goal is to increase awareness about Cyber Safety. Please review complete Terms during enrollment or setup. Remember that no one can prevent all identity theft or cybercrime, and that LifeLock does not monitor all transactions at all businesses. The Norton and LifeLock brands are part of Gen Digital Inc. 
---