How To
How to request to remove info from people search sites – Whitepages, MyLife, Spokeo, and more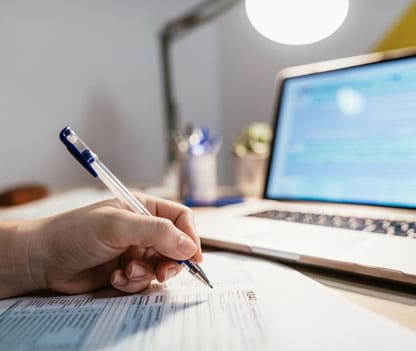 Learn how to request to remove your personal information from more than a dozen people search sites with this step-by-step guide.
---
Ever type your name into one of the many people search sites dotting the internet? If you haven't, you might be surprised at how much potential employers, former classmates, relatives, and internet strangers can learn about you from these data-based sites.
People search sites scrape information from across the internet to build profiles of any person you search for. These profiles might contain people's phone numbers, current and past addresses, past traffic infractions or criminal charges, social media profiles, and any debts that person might owe. The sites collect most of their information from public records, but also pull it from social media sites.
How are free and paid searches different?
Most people search sites offer free and paid searches. A free search might uncover basic information that you could easily find with Google searches. The paid search will provide a deeper look at a subject, with some sites listing foreclosures, bankruptcies, traffic violations, legal judgments, and other personal information.
One of the most popular of these search sites, Intelius, promises to provide criminal and traffic records, whether a person is on a government watch list, if a person has a concealed carry permit, whether civil judgments have been filed against your search subject, and whether the person is a registered sex offender.
The catch? Intelius provides barely any information for free. After it finishes compiling your report, it offers you the chance to pay fees at varying levels to uncover more information about your subject.
How can I remove my personal information?
This might seem intrusive, and it is. It's not illegal, though, because people search sites give you the option to remove your name and information from them. And if you do this, you will boost your online privacy.
The challenge? Removing information from people search sites isn't always easy. The sites require different steps to remove your records. And there are so many search sites, that removing your name from all of them could take a long time.
Here, then, is a guide to removing your name from the most common people search sites on the internet. Removing your information from these lists could help protect you against scammers, spammers, and telemarketers.*
Whitepages opt-out process
Whitepages is another one of the more popular people search sites. It also provides information to aggregators, which are search engines that scour other search engines and pull results from them.
Unfortunately, opting out of Whitepages is a bit complicated.
That's a lot of work, and you're not done yet. Whitepages also offers a premium search to its paid subscribers. To opt-out of that search, you'll have to send Whitepages a support ticket.
MyLife opt-out process
MyLife is another people search site that collects information from public records and social media sites. It uses this information to create a MyLife Public Page on anyone you search. MyLife provides everything from people's names, ages, home addresses, and work addresses to phone numbers, employment histories, family members, and photos.
Like other people search sites, MyLife provides both free basic public profiles and more extensive profiles that come with a fee.
Spokeo opt-out process
Like the other sites on this list, Spokeo collects and organizes information on people. Spokeo says that it pulls this information from public records, mailing lists, surveys, public social media profiles, and other sources. Customers can use Spokeo to get the contact information, court records, social media sites, and historical records of the people they search.
Spokeo does provide information in its Help Center on how to remove your information from the site.
BeenVerified opt-out process — includes PeopleSmart
BeenVerified is another data broker that collects your information. Fortunately, opting out of this service is relatively easy. And when you do it, you also opt out of the PeopleSmart search engine.
ZoomInfo opt-out process
ZoomInfo is a business-to-business people search site, which means it collects information about business people and companies and then sells this data to sales, marketing, and recruiting professionals.

Instant Checkmate opt-out process

Instant Checkmate advertises itself as a public records search that lets you run online background checks instantly on anyone in the country. Want to remove yourself from this search service? Here are the steps:
Intelius opt-out process — includes ZabaSearch
Intelius is one of the bigger people search sites, one that also includes the related site ZabaSearch. If you opt out of Intelius, you'll also be removing your information from ZabaSearch.
Fortunately, removing your information from Intelius is a fairly simple process.
FamilyTreeNow opt-out process
FamilyTreeNow is a combination of a standard people search site and genealogy tool that you can use to research your ancestry.
If you want to remove your information from the site, you can take these steps: 
Pipl opt-out process
Pipl is another people search site. Fortunately, removing your information from this site is a fairly simple process.
Apollo.io opt-out process
Companies use Apollo.io to find information about potential customers. If you don't want them finding information about you, you can remove your information from Apollo's database.
Removing this information is a bit of work compared with the process at other people search sites.
Fast People Search opt-out process
With FastPeopleSearch.com you can run searches by name, address, or phone number. With these searches, you can find the owner of a phone number, location of a friend from your past, or contact information of a distant relative. If you don't want your information included in this search site, you'll have to go through its opt-out process.
PeekYou opt-out process
PeekYou is another in the long line of people search services available online. To remove your information from the site, follow the steps below: 
PeopleFinders opt-out process — includes Private Eye
You can use PeopleFinders.com to look for people by their phone numbers or names, perform background checks, and check property records. If you opt out of PeopleFinders, you'll also be removing your information from Private Eye, another people search site that the company owns. Here's how to remove your profile from these sites.
Radaris opt-out process
Radaris, which advertises itself as a public records deep search, is another people search site. Fortunately, removing your information from this site is a simple process. 
TruthFinder opt-out process
TruthFinder is another public records search. It promises some salacious content, too. When you first visit the site, a pop-up message warns users that they might not like what they find out about loved ones. Removing your name from TruthFinder is, fortunately, a fairly quick process.
True People Search opt-out process
True People Search lets users run a people search that brings up the addresses, phone numbers, relatives, and email addresses of search subjects. The site claims to have search data on nearly every U.S. adult. To remove yourself from this site, follow the steps below.
USA People Search opt-out process
As its name suggests, USA People Search is another people search site giving users the opportunity to search for people in the United States. You can search this site by a person's name, address, or phone number. Fortunately, USA People Search makes it easy to remove your information.
US Search opt-out process
US Search says that it specializes in people data. It offers a people search, reverse phone lookup, social network search, email search, property records search, criminal records search, and background check service.

What to do after your information is removed
Requesting the removal of your personal details from people search sites is a good way to boost your online privacy. Keep in mind data brokers don't always have to abide by your request. And, if they remove your information, they can put the information right back up. Also, these sites pull your information from public records data. This means that others can find your information, too, even without using a people search site.
If you do value your privacy, limit what you post online. Be especially careful with what you post on social media sites such as Facebook, Twitter, and Instagram. The more information you post on these sites — including comments about your employment, photos of recent vacations, and messages about your family members — the easier you make it for people search sites to compile data on you.
* The inclusion of websites, apps, brands, service providers or links does not imply endorsement or support of any company, product, and/or provider listed herein, nor should it be inferred that NortonLifeLock is endorsed by, sponsored by, or affiliated with such brands.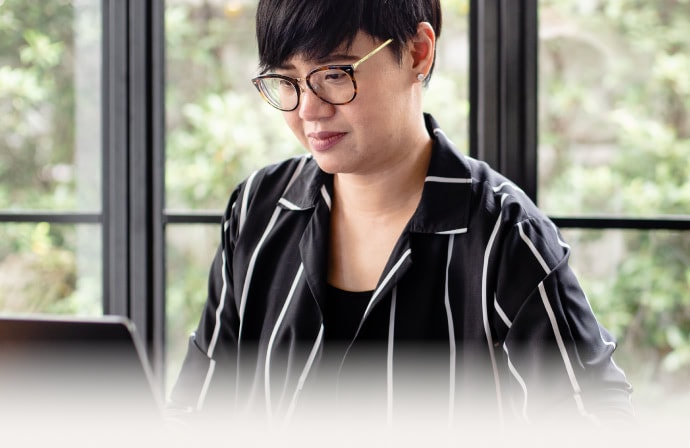 Cyber threats have evolved, and so have we.

Norton 360™ with LifeLock™, all-in-one, comprehensive protection against viruses, malware, identity theft, online tracking and much, much more.

Try Norton 360 with Lifelock.
Editorial note: Our articles provide educational information for you. Our offerings may not cover or protect against every type of crime, fraud, or threat we write about. Our goal is to increase awareness about Cyber Safety. Please review complete Terms during enrollment or setup. Remember that no one can prevent all identity theft or cybercrime, and that LifeLock does not monitor all transactions at all businesses. The Norton and LifeLock brands are part of Gen Digital Inc. 
---