How to maximize security and privacy while you enjoy convenience and entertainment with your iPad, wherever you happen to be.
---
iPads and other tablet computers are everywhere: in the coffee shop, at your children's school, at your book club, at the department store. Chances are, you or someone you know uses a tablet computer regularly. But should you be worried about security? Are tablet computers like the iPad any less secure than a standard laptop?

Some dos and don'ts for keeping your iPad secure
Although iPad devices are safer than most, their popularity makes them an attractive target for would-be cybervillains. Since Apple has made a point of building a lot of privacy features into all of their devices and operating systems, why not use them to your advantage?
Do make the most of Touch ID, which combines convenient one-touch access with biometric security.
Do make sure you're using a good lock screen passcode.
Do pay attention to your surroundings, and change your privacy settings accordingly. For example, if you're concerned about privacy and security while you're sitting at the airport, consider disabling notification center, control center, and Siri from your lock screen. (Don't worry, you'll still have Touch ID for quick access).
Do a little research about how two-factor authentication may provide your iPad and your digital information with an extra level of security.
Don't take your browser history privacy for granted. Consider Norton Secure VPN, which lets your encrypt your personal information and doesn't track or store your online activity or location.
Don't share your location information, just because the app asks for it. One good way to secure your information (and save some battery life) is to go to Settings > Privacy > and turn off location for all apps you don't use regularly.
Do use good, strong passwords, and change them regularly. It may be a good idea to invest in a password manager to help you keep track.
Do be sure to promptly download and install any updates for your device's operating system.
Don't install any apps that override your device's operating system (also called "jailbreaking"). Not only will these apps break much of your device's built-in security, but you'll void your device's warranty.
Do make sure "Find My iPad" is enabled on your device. This feature allows you to locate and remotely wipe your iPad if it's ever lost or stolen.
With these best practices, you'll be able to securely enjoy the entertainment and convenience of your iPad, no matter where you happen to be.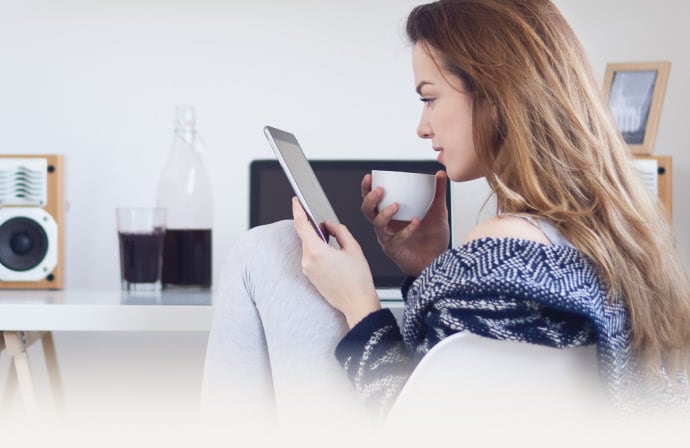 Norton™ 360 for Mobile
Powerful protection for your mobile device and online privacy – plus Dark Web Monitoring Powered by LifeLock™.
It's more important than ever to make sure your mobile devices are secure and your personal information stays private. Norton 360 for Mobile helps deliver powerful, proactive protection for your device and personal information against stealthy cyberthreats and online scams.
Editorial note: Our articles provide educational information for you. Our offerings may not cover or protect against every type of crime, fraud, or threat we write about. Our goal is to increase awareness about Cyber Safety. Please review complete Terms during enrollment or setup. Remember that no one can prevent all identity theft or cybercrime, and that LifeLock does not monitor all transactions at all businesses. The Norton and LifeLock brands are part of Gen Digital Inc. 
---