Learn how to clean the outside and inside of your cell phone for your own health and for the safety of your data and devices.
---
Knowing how to keep your smartphone clean is important anytime, but it might seem especially urgent now, due to COVID-19.
Cleaning is top of mind during the coronavirus pandemic. You might regularly wash everything from your hands to your doorknobs. It's a good idea to make sure your cell phone is on your cleaning list.
Cleaning your cell phone involves a two-step process.
The first step involves cleaning the outside of your device — the physical phone and any case you may keep on your device — to keep the novel coronavirus off the surfaces you touch.
The second step involves cleaning the inside of your phone — to help keep malicious software and viruses from attacking your device and the data stored on it.

It's smart to learn how to clean the outside and inside of your cell phone for your own health and for the safety of your data and devices.
Why should you clean your cell phone?
The novel coronavirus may be able to live on surfaces for hours or days. That can be dangerous if the virus is on the surface on your smartphone, given how frequently you rely on your device.
Whether you're dealing with a family emergency or a text or email from a coworker, you're likely to touch your iPhone or Android device frequently throughout the day.
If your smartphone has essentially become an extension of your hand as it has for most of us, you'll need to clean it regularly. Depending on your smartphone and case, you can do this in a variety of ways listed below.
This good hygiene also extends to the software inside your phone. Clean software helps protect your data. Antivirus software and regular program updates all help to keep viruses, malware, and cybercriminals away from your system.
Here are several steps you can take to help keep your cell phone's hardware and software clean.
Step 1. How to clean your cell phone: Hardware
Washing your hands properly before and after touching gadgets like your cell phone would be one way to help keep yourself and your phone clean. But when you're out and about getting those essential items, you'll need more back-up cleaning tools available.
Here are some tips that can help.
Disinfect your cell phone with the proper products
Various commercial cleaning supplies may not be the best cleaners for the surface of your mobile phone. Apple's iPhone operating system and Google's Android OS offer a touchscreen interface. It's important to keep the touchscreen properly cleaned for optimal use.
Apple's iPhone, for instance, has a fingerprint-resistant coating that serves as an oil repellant. Certain cleaning products and abrasive materials might scratch and diminish the coating.
Before the pandemic, it may have been OK to dust off the outside of your phone with a soft, dry microfiber cloth at least once or twice a week to remove any dirt or fingerprints on the screen. When your iPhone was turned off and the cables were unplugged, you could use a soft, slightly damp, lint-free material like a lens cloth, along with soapy water.
But now, heavier cleaning is needed in case your hands or cell phone come into contact with the coronavirus.
When cleaning the surface of your cell phone, Apple recommends several precautions, including these:
Use a soft, lint-free cloth.

Avoid abrasive cloths, towels, paper towels, or similar items.

Refrain from excessive wiping.

Ensure moisture doesn't seep into any openings.

Do not use window cleaners, household cleaners, aerosol sprays, bleaches, solvents, ammonia, or other abrasives.

Do not spray cleaners directly onto your phone

Refrain from using compressed air

Do not submerge your phone in cleaning agents

What else? To disinfect the exterior surfaces of your iPhone, Apple recommends gently wiping it with a 70 percent isopropyl alcohol wipe or other type of disinfecting wipes, like those from Clorox or Lysol.
Use UV light irradiation
It's important to keep your smartphone cover clean. Phone covers are the first and last thing you touch when using your phone. You could use the same recommended cleaning solutions for some phone covers, but they won't work for all covers.
An ultraviolet light sanitizer is another option for cleaning cell phone covers that are composed of materials that might be harder to clean.
Don't touch your smartphone — when it's possible
Here's another option that might sound east but could be hard to do: Don't touch your phone while you're out of your home. But you might find it difficult enough to stop touching your face. Can you keep from touching your phone, as well?
Here's one method that can help. Some people who leave home to buy groceries or medicine, for instance, put their cellphones inside a plastic bag that can be wiped down and discarded after leaving a store. If you need to touch the device, you can do it through the plastic bag.
Another option is leaving your phone in your pocket or stashed in your car while you head to the store.
Step 2. How to clean your cell phone: Software
Mobile devices are often a target for malware, which can infect mobile devices. That might occur via a compromised app, phishing email, or SMS text message. Common types of mobile malware include ransomware, trojans, and spyware.
With so many people teleworking, keeping your software clean and secure could also mean keeping your employers' data safe.
If you have an iPhone or Android device, there are several ways you can help keep your operating system and data secure by keeping it clean.
Clean up your apps.
It's a good idea to delete any unused apps. Unwanted apps can take up space, drain your battery, and slow down your device.
Plus, old apps can let in malicious software, especially if your apps haven't been updated with the latest security patches. If you want to keep an app, be sure to update it regularly.
When you clean up and review the apps already installed on your phone, you might also check for excessive permission requests or settings.
Here's how to see the permissions given to an application on your Android devices.
Open your devices' main Settings app.
Depending on your device model, tap on Apps or Application Manager.
Select an app.
Scroll down to "Permissions."
To manage permissions given to an app on your iPhone, here's what to do.
Open your Settings app from your home screen.
Go to your Privacy setting.

Tap an app to see which applications can be accessed.

Tap the switch next to each app to allow or deny access.
Back up your data

There are at two good reasons to consider backing up your data and files on your personal device with cloud-based storage. One, you can free up space on your phone, which could boost speed. Two, you'll have your data saved in a safe place if your phone is lost or stolen or malware harms your data.
Clean up your contacts
Your contact list probably has grown over the years. Do you still need all of those contacts on your phone? Probably not. Consider deleting contacts that are no longer relevant.
Polish your passwords
Setting strong passwords and changing them regularly can help keep cybercriminals away. Your passwords should be a unique and complex combination of at least 12 characters that include uppercase and lowercase letters, symbols and numbers. Another option is creating strong, unique passphrases that you can remember. In both cases, never use the same password twice.
A password manager can help you manage your passwords. Many password managers will help you create strong, complex, and unique passwords. All of your unique passwords are then captured and protected in a vault by one master password or your fingerprint. Password managers organize passwords for all of your accounts and applications to keep them safe from hackers.
iOS 12's password manager has a feature called password auditing. One of the main difficulties with passwords is trying to select unique passwords for each and every account you use. The password auditing feature can help make managing all of your unique passwords easier. How? The feature will audit your stored passwords and let you know if you have any duplicates.
How to change your reused passwords: Go to Settings > Passwords & Accounts > Website & App Passwords and enter your passcode. You'll see a small warning symbol next to each account that recognizes a reused password. Just tap on the "Change Password on Website" button and you're done.
You also can set a stronger device passcode. For example, the iPhone has a default four-character numeric passcode. You now can change that to an alphanumeric password on your device. Setting a strong, random passcode can help keep it safe from snoops and hackers.
How to set a stronger device passcode for iPhone: Go to Settings > Touch ID & Passcode and enter your passcode > select set a Custom Numeric Code.
Delete anything you don't need
Things like music, which you probably used to download, are commonly streamed. Text messages, videos, podcasts and photos also take up space and may not need to be saved on your cell phone. Be sure to back up what you want to save.
Another part of this cleaning is deleting app cache or data.
Clean up your settings
Going through your settings to change any default actions can help keep things in order. It's important to review your privacy and security settings. For example, if you don't want a certain app accessing your photos, you can likely toggle off this access in your privacy settings.
You might install apps you use for a short time and end up remaining there, taking up space. You may want to perform an audit of those apps because they could pose a security risk to your phone. Sometimes privacy policies in apps change. This could pose a privacy concern unless you read the policy carefully.
How to monitor privacy settings for iPhone: Go to Settings > Privacy. You'll find the master list of all permissions, along with which apps you've granted them to. Go through them periodically and revoke permissions that you don't think a particular app will need, such as to your location, camera, or contacts list.
How to monitor privacy settings for Android: Go to Settings > Advanced > Privacy. This is where you can tap the feature that you want to update.
Turn off the Wi-Fi auto-join feature
If you don't want your iPhone connecting automatically to any Wi-Fi location without your knowledge and permission — and you probably don't —you should turn off the auto-join feature for your Wi-Fi connection. Why? A hacker could use that same service set identifier —— SSID, for short — as an access point to capture your traffic and data.
Disable Bluetooth connectivity
Disabling Bluetooth connectivity — especially when you're out in public — will give you another layer of protection. Bluetooth lets your phone connect wirelessly with other devices, so it also may let others connect to your device without your permission.
Update your software regularly
Good device hygiene includes regularly updating your apps and operating system to fix any software vulnerabilities. A software vulnerability is a security hole, or weakness, in an operating system or software program. Hackers can exploit these weaknesses by writing code to target a specific vulnerability.
Set up automatic updates to ensure updates are made.
How to check if automatic updates are turned on: Go to Settings > General > Software Update and turn on automatic updates.
The coronavirus may have you thinking about your smartphone more than in the past. Keeping your cell phone clean on the outside and inside has benefits. They include helping to keep yourself, your data, and your device safe.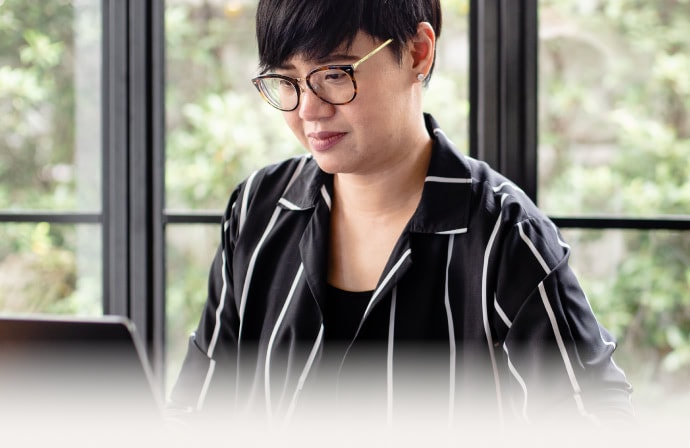 Cyber threats have evolved, and so have we.

Norton 360™ with LifeLock™, all-in-one, comprehensive protection against viruses, malware, identity theft, online tracking and much, much more.

Try Norton 360 with Lifelock.
Editorial note: Our articles provide educational information for you. Our offerings may not cover or protect against every type of crime, fraud, or threat we write about. Our goal is to increase awareness about Cyber Safety. Please review complete Terms during enrollment or setup. Remember that no one can prevent all identity theft or cybercrime, and that LifeLock does not monitor all transactions at all businesses. The Norton and LifeLock brands are part of Gen Digital Inc. 
---