For an enhanced gaming experience, many gamers are turning to the metaverse. To learn more about the future of gaming, follow our metaverse cybersecurity guide.
---
For many, playing video games is a thrilling escape from everyday life. In fact, 50% of gamers say they'd rather play video games than go on vacation. To have even more fun while gaming, many gamers are looking toward the metaverse. 
Metaverse gaming is a fully immersive experience that allows you to connect with others and earn digital items with real-world value.
Now, you may be wondering, "What is the metaverse?" While often used as a vague term, the metaverse is a network of digital worlds designed to help users connect.
Of all the things you can do in this virtual replication of our physical world, one of the most popular is gaming. To learn more about gaming in the metaverse, follow this guide, including tips for how to stay Cyber Safe in the metaverse.
How gaming in the metaverse works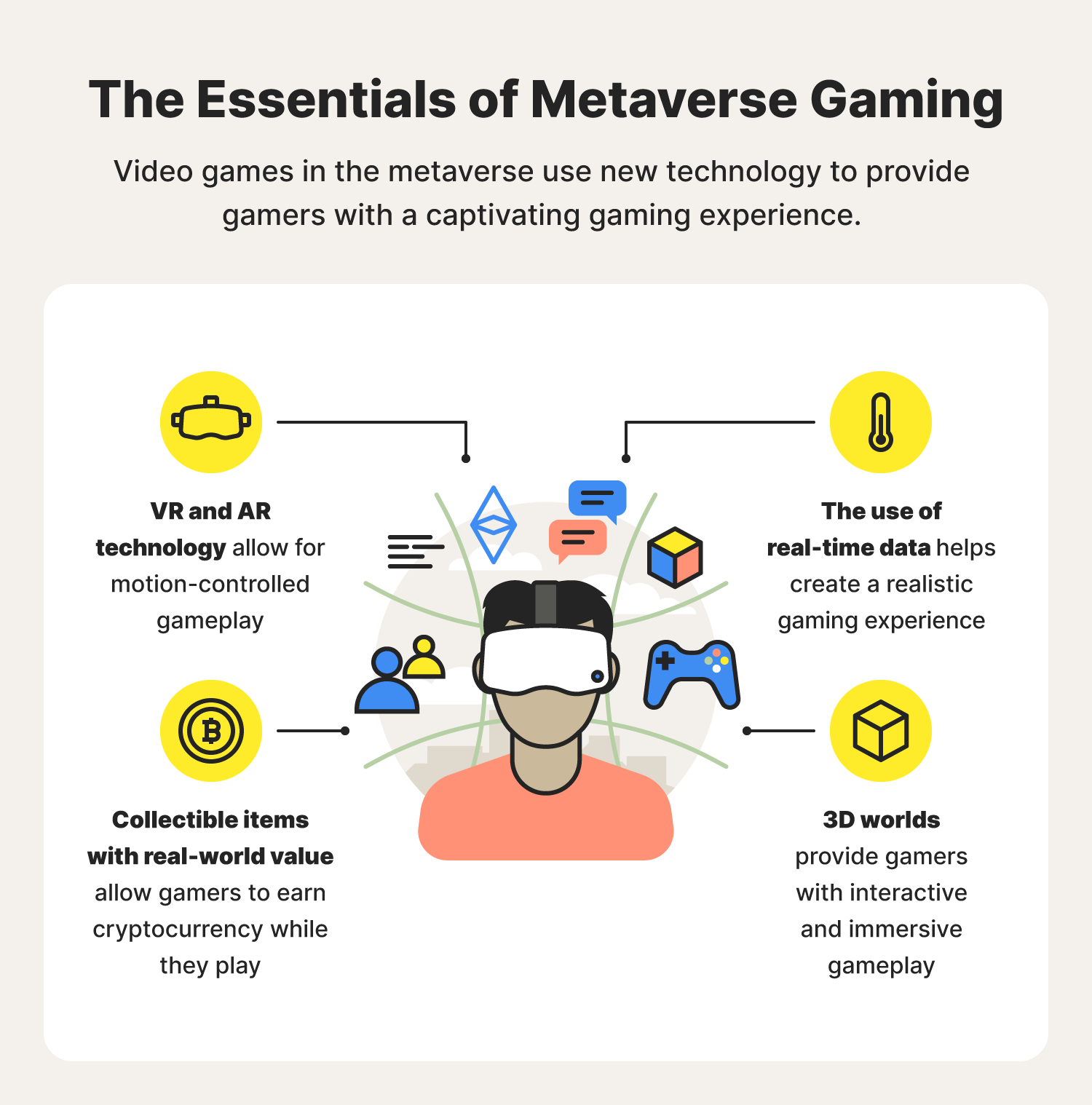 The metaverse is an exciting new aspect of the gaming industry, incorporating groundbreaking technology and captivating gameplay. However, to better understand what makes metaverse gaming unique, you must first understand the technology that makes it possible.
AR and VR gameplay
While virtual reality (VR) headsets have been around since the mid-1990s, they began to increase in popularity in the 2010s. Since then, metaverse gaming companies have created VR headsets that allow gamers to engage in fully immersive VR experiences.
In addition, augmented reality (AR) technology has allowed game developers to blur the lines between virtual gameplay and our physical world. For example, while looking at your living room through an AR headset, you may be able to see your favorite video game characters walking around. These rapid technological advances have helped kick-start a new wave of video game development.
Internet of Things
The Internet of Things (IoT) is a network of physical objects that connect over the internet. The complexity of these devices can range anywhere from thermostats to cars. To communicate with one another, these objects are embedded with software, sensors, and other advanced technologies.
With the use of IoT devices, the metaverse can use real-world data to enhance your gaming experience. For example, games in the metaverse might use the IoT to pull live weather data and apply it to the weather in your game.
Blockchain technology
Blockchain technology and cryptocurrency have allowed developers to create digital in-game items with real- world value. This is made possible through non-fungible tokens (NFTs). Not only does the use of NFTs allow you to trade with others, but it also creates proof of ownership and collectibility for virtual objects in the metaverse.
If you once spent your time working toward digital items with no monetary value, you can now put a real-world value on the things you earn and collect when gaming in the metaverse.
3D reconstruction technology
In addition to AR and VR technology, 3D reconstruction is crucial in creating immersive gaming experiences. Similar to the technology used to create 3D maps and virtual property tours, 3D reconstruction can help developers build realistic 3D worlds.
As you navigate a 3D environment in the metaverse, you'll experience objects, locations, and other gamers similar to how you would in real life. Depending on the game, these environments can range from fictional worlds to detailed replications of real-world locations.
Pros of gaming in the metaverse
Many people see the metaverse as the future of gaming. Follow along to learn more about the pros of gaming in the metaverse.
Avatar customization: Many metaverse games give you the option to create your own unique avatar, allowing you to show your personality and connect with others.
Community building: In the metaverse, you'll be able to interact with other players from all over the world, allowing you to find gaming communities of people with similar interests.
Immersive gameplay: Thanks to VR and AR technology, you can control your avatar using your actual body movements rather than just a controller. Plus, you can even wear haptic vests or gloves to bring an added layer of physical sensation to your gameplay.
Cons of gaming in the metaverse
While playing video games in the metaverse might seem like a gamer's paradise, there are still a few downsides. Continue reading to learn more about some of the cons of metaverse gaming.
Cost of equipment: For an enhanced gaming experience, you'll need to buy a VR headset, which can range from $300 to $1,000. On top of that, you'll also need access to a computer or mobile device and high-speed internet to ensure your gaming experience runs smoothly.
Effects on mental health: Gaming in the metaverse can cause adverse mental health effects. For example, overuse of digital technology is associated with negative mental health symptoms, including depression and anxiety.
Security and privacy: When gaming online, the privacy and security of your data are significant concerns. This is especially true when gaming in the metaverse, as a 20-minute VR session can generate roughly 2 million unique data points. To help stay safe, it is important that you game with your security in mind.
4 cybersecurity tips for gaming in the metaverse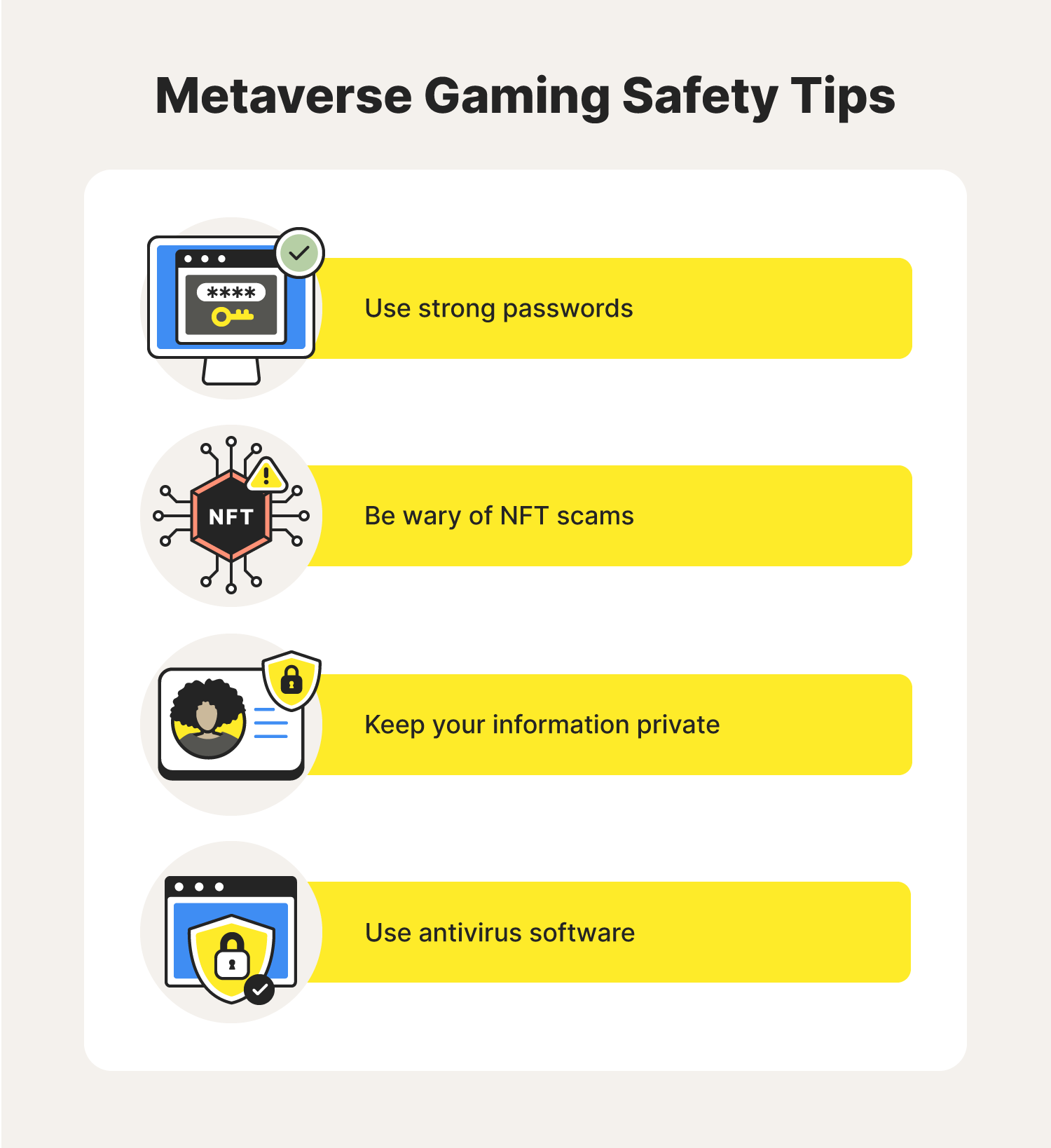 Now that you're aware that gaming in the metaverse can involve using your private information, it's essential to take proper cybersecurity precautions. By practicing good cyber hygiene habits, you can enjoy your gaming experience while also staying safe.
Use strong passwords
A strong password is often the best line of defense when it comes to your data. Unfortunately, hackers may use credential stuffing or password spraying attacks to attempt to break into your gaming accounts. To avoid this, use complex passwords and make a habit of changing them every few months.
Be wary of NFT scams
If you game in the metaverse, you'll likely come in contact with NFTs. Whether you're working toward a collectible digital item or you're interested in selling one, it's crucial to do your research before engaging in any transaction. Considering blockchain technology is a new concept for most people, many hackers are looking to take advantage of this with NFT scams.
Keep your information private
Over 40% of gamers share their personally identifiable information on gaming sites without thinking twice. This can be risky, and may allow hackers to access your online accounts. To avoid this, be sure to safeguard your personal information and only share it with sites you trust.
Use antivirus software
To ensure you and your devices are protected, consider using trusted security software. This additional layer of protection can keep your device free of viruses and malware. By knowing your information is secure, you can spend your time focusing on your game rather than your security. 
Most popular metaverse games
With many gamers eager to dive into the future of gaming, you may also be interested in the types of games you can play. To find out, let's look at some of the top metaverse games.
As one of the most popular video game trends, gaming in the metaverse is an exciting opportunity for gamers from all walks of life.
No matter what types of video games you like, you'll have plenty of opportunities to find your next favorite game in the metaverse. And by gaming with your cybersecurity in mind, you can be well on your way to taking down both your opponents and cybercriminals.
Now, go forth and game on!
FAQs about gaming in the metaverse
Before you dive in, check out these answers to some common questions you might have about how to play on the metaverse.
How do I play in the metaverse?
To play metaverse video games, you'll need a:
Strong internet connection
VR headset
Computer or mobile device
If you'd like to play a metaverse video game that involves the use of cryptocurrency, you'll also need a digital wallet. Once you have the proper equipment, you can start looking for metaverse games online, using your web browser or VR platform's app store.
Where can I get metaverse games?
You can get metaverse games by accessing them on your web browser or downloading them from your VR platform's native store.
How does the metaverse change gaming?
The metaverse changes gaming by creating a lifelike world where users can move their virtual items and identity from one digital world to another with ease. In addition, blockchain technology and the use of NFTs allow gamers to earn real money when gaming.
The inclusion of apps, brands, service providers, or links does not imply endorsement or support of any developer, company, product, and/or provider listed herein, nor should it be inferred that NortonLifeLock is endorsed by, sponsored by, or affiliated with such brands.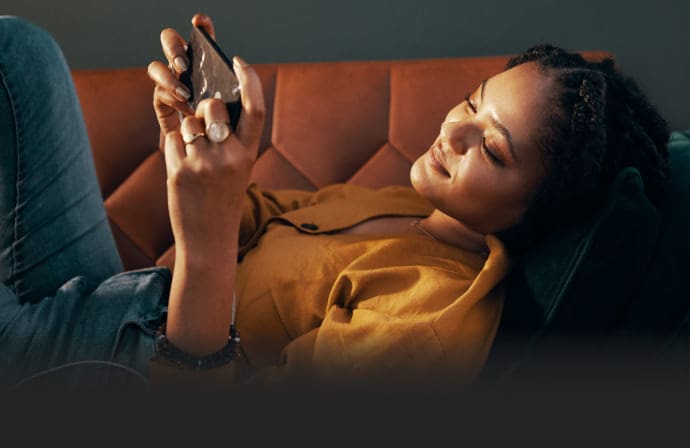 Get Norton 360 for Gamers

From casual to hardcore gamers, Norton 360 for Gamers gives you multiple layers of protection for your PC and devices, game accounts and digital assets.

Editorial note: Our articles provide educational information for you. Our offerings may not cover or protect against every type of crime, fraud, or threat we write about. Our goal is to increase awareness about Cyber Safety. Please review complete Terms during enrollment or setup. Remember that no one can prevent all identity theft or cybercrime, and that LifeLock does not monitor all transactions at all businesses. The Norton and LifeLock brands are part of Gen Digital Inc. 
---