Elderly scams target senior citizens, with the goal of scamming the elderly out of the money they've saved. The internet, online banking, and social media can fuel such scams. Here's help.
---
Pop-up ads tricking senior citizens into sending their bank account information to scam artists. Fake social media  romances that end up with elderly victims sending criminals hundreds of dollars. And scam online storefronts that  exist to steal the dollars or financial information of older victims. These are all examples of elderly scams. 
Criminals have targeted seniors for years, all with the goal of scamming the elderly out of the dollars they've  saved. Unfortunately, the internet, online banking, and social media all make it easier for these schemers to carry out their elderly scams.
Fortunately, you can help protect yourself against these scammers. It's all about recognizing the most common  types of elderly scams and recognizing when a criminal is using one to try to steal your bank account information, passwords, or credit card numbers, or otherwise trying to separate you from your money.
Elder scams in the news
Elder scams have made headlines. Consider a May, 2022, report from the U.S. Department of Justice on two California residents who were indicted in a multimillion-dollar tech-support scam that targeted elderly  victims.
According to the indictment, thetwo men posed as officials with technology companies and contacted victims on their computers, sending pop-up messages stating that these victims' financial accounts had been accessed  and that the dollars in them needed to be moved. 
Some victims sent money to these criminals. Others gave them their personally identifiable information,  information such as their Social Security numbers, birthdates, and addresses. The two criminals used this information to open financial accounts and create email addresses that allowed them to receive and move the dollars they stole through this scheme.
How serious were these crimes? According to the indictment, one victim was tricked into liquidating retirement accounts totaling more than $1.2 million. 
The two con artists were arrested in April of 2022 and have been indicted by a federal grand jury in Pittsburgh on charges of wire fraud conspiracy and money laundering conspiracy.
This is far from the only elderly scam relying on technology. Senior citizens, like everyone, must be aware of the  scams targeting them if they hope to avoid falling prey to cybercriminals. 
Common elderly scams
Fraudsters have devised several ways to scam elderly victims. Here are some of the more popular. 
The Medicare scam
Because so many seniors are on Medicare, it's not surprising that scammers would use this to try to steal the personal and financial information of older residents. 
Often, cybercriminals will send email messages or texts to seniors in which they claim to representatives from Medicare. The messages might state that the victims need a new Medicare card or that they are eligible for  additional coverage at a steep discount.
All the victims need to do? Provide the senders their medical and personal information.
The criminals behind this ploy can then sell this personal information on the dark web. Or they can use the  information to apply for credit cards or loans in the names of the victims they've scammed. 
Other messages might state that you are eligible for free medical services and devices. All you need to do is provide your Medicare information. When you do? The products don't arrive, and the scammers sell or use your  medical information.
How to avoid this scam
The best way to avoid this crime? Don't engage with any emails or texts supposedly sent  from Medicare asking for your Medicare number or other personal information. No legitimate representative with  Medicare will ask for this information. And never give anyone you don't know your Medicare number.
The online shopping scam
There was a time when older Americans were less likely to shop online. That has changed, with customers of all  ages turning to the internet to buy everything from electronics and shoes to restaurant meals, groceries, and  outdoor furniture. But with this convenience comes the risk of online shopping scams.
In this scam, criminals create online storefronts that don't sell any actual products. Instead, they are ways to trick  victims -- often elderly ones -- into sending their credit card information.
Once victims provide this information, scammers use it to run up fraudulent purchases on the credit cards of their  targets. And the products that victims order never come.
How to avoid this scam
Be careful where you shop online. It's best to stick to brands you recognize such as  Amazon, Target, and Walmart. If you are shopping at a site that is new to you, run a Google search for reviews. You might find that others have been scammed by the same site. Look, too, for unusually low prices. If every other site is selling that window air conditioner for $250 and the site you are visiting is selling it for $90? The site might be  run by a scammer. 
Tech support scams
You might be browsing the web when a pop-up ad appears on your screen warning you that your device has been infected by a virus. The ad recommends that you click on a link to install antivirus software to remove the  malware. Or maybe it contains a number to reach a tech support person to help. 
This is a scam. In most cases, your computer isn't infected. But if you click the link included in the pop-up ad?  You'll flood your device with malware. Criminals can then use this malware to spy on your online activity,  including the messages you send and the keystrokes you use when logging onto your online bank account or  credit card portal.
If you call the tech-support number? That's a scam, too. The person on the other end of your conversation might  trick you into giving them control of your computer or sending them your credit card or bank account information. They might suggest that you need to pay for additional virus protection. When you do, you either receive no new software or the "protection" you do receive is ineffective. 
How to avoid this scam
Delete those pop-up ads immediately. Legitimate tech companies don't rely on pop-ups  to protect consumers or advertise their products. And never click on links in these ads or call the numbers  included with them.
Lottery scams
Winning the lottery sounds like a dream. Scammers know this, which is why they often use the lure of a big sweepstakes win to scam the elderly.
You might receive an email or text message saying that you've won the big prize in a lottery or sweepstakes. To collect your winnings, you'll need to cover a processing fee that you can wire or mail directly to the lottery's  organizers.
You know the rest: You send that payment and your lottery winnings never arrive because they weren't real.
How to avoid this scam
Legitimate lotteries or sweepstakes never require that you pay upfront to receive your  winnings. If you get an email or text requesting a payment to receive lottery winnings, delete it. It's a sure scam.  And if you don't remember playing a lottery or sweepstakes? Then that email saying you've won is surely a con.
Charity scams
It's natural to want to support charitable organizations and the good that they do. Unfortunately, con artists recognize this and aren't above preying on the goodwill of seniors. 
In a charity scam, cybercriminals reach out to you by email or text asking that you support a charitable cause that  happens to be fake. These fake charities might be tied to current events, something that has happened often  during the COVID-19 pandemic.
When you send your donations to one of these fake charities? It goes into the pocket of the scammers behind the fake organizations. 
How to avoid this scam
Before giving to any charity, you can research it on Charity Navigator and CharityWatch. And if a charity reaches out to you by email or text, don't respond. Instead, go to a specific charity's website and  donate there. This reduces the odds that you'll be sending money to a con artist. 
Romance scams 
You might think you've met someone online, through chat rooms, private messaging and email messages. This person you've met might even have an active Instagram page or Facebook account. All is going well — even  though you've never met this individual in person — until your online romantic partner asks for money to cover  an emergency. 
Your new online friend might need the dollars for emergency car repairs, to travel to the home of a dying relative,  or to cover a late payment to the mortgage company. But once you send the money, usually through a service  such as PayPal, your potential romantic partner disappears. The messages and texts dry up. The Instagram page  and Facebook account might even have disappeared. 
This is how online romance scams work. Con artists play the long game, creating fake personas, and then  scamming elderly victims into sending them money. Once the victims pay up, the cybercriminals create new  personas and seek new victims.
How to avoid this scam
If you want to meet people online, work with legitimate online dating companies. And if  someone you have met online, but never in person, requests money, decline. You might be dealing with a  cybercriminal. Be wary, too, if your online friend continually makes excuses for not being able to meet you in person. The con artists behind these scams never want to meet their victims in real-life settings.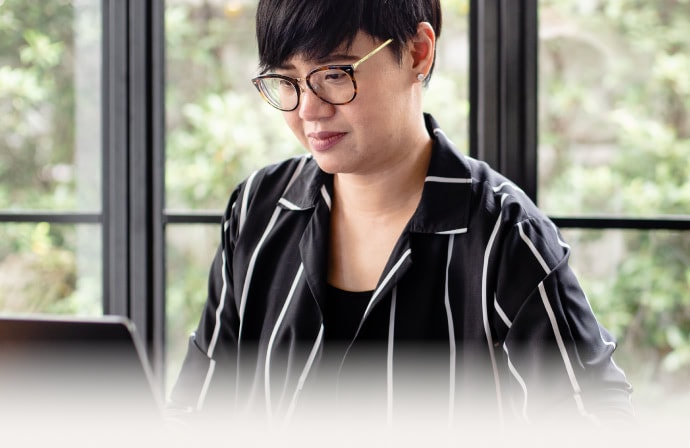 Cyber threats have evolved, and so have we.

Norton 360™ with LifeLock™, all-in-one, comprehensive protection against viruses, malware, identity theft, online tracking and much, much more.

Try Norton 360 with Lifelock.
Editorial note: Our articles provide educational information for you. Our offerings may not cover or protect against every type of crime, fraud, or threat we write about. Our goal is to increase awareness about Cyber Safety. Please review complete Terms during enrollment or setup. Remember that no one can prevent all identity theft or cybercrime, and that LifeLock does not monitor all transactions at all businesses. The Norton and LifeLock brands are part of Gen Digital Inc. 
---